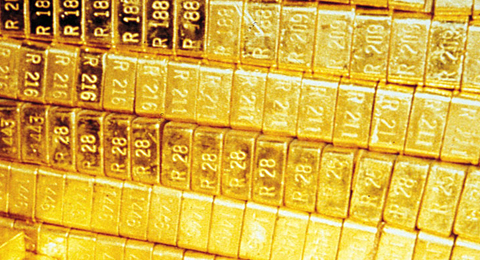 Zimbabwe small gold mines are flourishing at the moment.
I need capital to invest in an already existent milling and cyanidation plant.The area surrounding is rich in gold and has numerous small scale miners
The project involves custom milling of gold ore then treatment of the tailings by cyanidation. I already have untreated tailings on-site with very good sample results available. Machinery in place includes a tipper truck for collection of various ores to the plant and a stamp mill, which requires servicing. Skilled labour is available and I am a qualified metallurgist by profession.
Mining has no real competition because it has a ready and available market and it is profitable.
Small-scale mining in Zimbabwe is composed of the formal small-scale subsector in which more than 20,000 claims are registered in accordance with the provisions of the Mines and Minerals Act and the informal small-scale and artisanal operators, numbering in excess of 350,000, who are primarily unregistered planners and diggers. Gold is the most widely exploited mineral, although a number of minerals such as chromite, emeralds, industrial minerals, tantalite and tin are also exploited in the country. (Lyman Mlambo. small-scale mining in Zimbabwe, 2009).
The small to medium scale gold mining sector is looked at in terms of economic significance, mining methods, processing techniques, government support and legislation. The sector has remained of great economic importance since the pre-colonial times, especially in terms of its contribution to national output, employment, and poverty alleviation.
According to Maponga (2003), the definition of small-scale mining as applied in Zimbabwe includes both formal and informal operators, mechanized and semi-mechanized miners of varying sizes in terms of production, labour and capitalization. Most of Zimbabwe is covered by Archaean granite greenstone terrains, which contain most of Zimbabwe's gold and diamonds.
According to the Zimbabwe Miners Federation, which represents small scale miners, the number of small scale miners operating viably in the last decade has not been more than 40%.The organization attributed this to the lack of equipment with most, miners using wheel barrows, shovels and handheld hammers for gold ore extraction activities. Mining equipment such as air compressors, jackhammers, submersible pumps and other machines can be used to increase production output. Purchasing these equipment is expensive, thus out of reach to most small-scale miners.

Precious minerals have no set price their price depends on the world market it varies on an everyday basis and profit is guaranteed in mining. I already have a mining claim, tipper truck and a smaller stamp mill. Cyanidation tanks are already in place too.
Funding is required for machinery purchase and working capital.
Opportunity for the investor
The investor will be a silent partner with a share/dividend of 65% from the mining output an full initial investment paid back in the first 6 months of operation.
(CC) Image courtesy of Petko Karamotchev.
Looking for similar investment opportunities