Country: Greece
Industry: Real Estate
Stage: Initial growth (first revenues)
Investment size: $170,306 / min. $170,306
Type of investment: Debt, Equity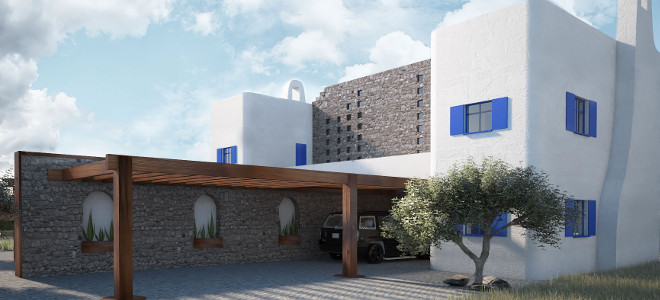 Our offer is about construction of energy saving houses at the highest area of the Cycladic Island of Naxos! The houses are new yet traditional in style.
New traditional energy saving houses in Naxos. On a beautiful plot of 4,040 m², we are building 2 energy efficient houses (1 semi-detached house) as townhouses with a living area of 115 m² on 2 levels and a proportionate plot of 800 m² each.
Naxos Town is only 1,8 km away from the property that presents a stunning sea
view towards Paros.
Price: EUR 135.000,00
Naxos is the largest and most fertile island of the Cyclades and a tourist destination renowned for its cultural heritage and beautiful beaches.
There is respective demand for holiday-season villas and year-long homes.
Looking for similar investment opportunities