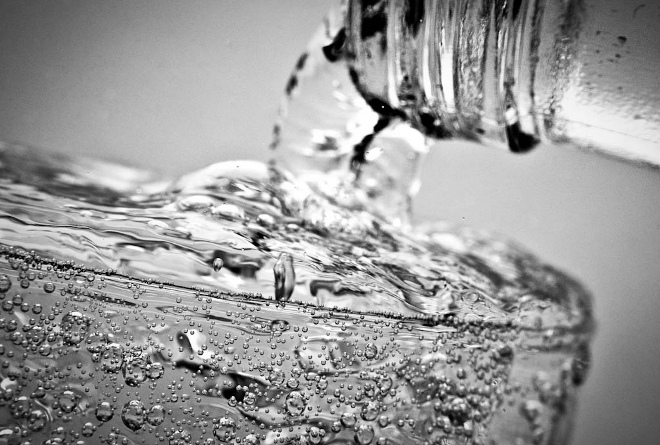 Mineral water well projects in Hungary for sale or JV. The two available wells are built to the highest technological standards and yield a total is 630,000 litres of pure premium grade mineral water per day. Image courtesy of Tekke, 2012, Flickr CC.
Mineral Water Well Projects available on freehold properties, fully licensed (300 million litres + 230 million litres annually), in Central Europe.
The owner of this water source, is in the unique position to be able to offer the following rare and privileged water opportunity: A premier mineral water well complete with water mining licenses in perpetuity.
The site is located on a 10 Hectare (24.7 acre) industry ally zoned land, zoned and permitted for a bottling plant.
Our water well taps into one of the most rare and premium mineral water tables of all of Europe. It is not by accident that our site is located a mere 2 miles away from an already active mineral water well and bottling plant owned and operated by the world's largest beverage manufacturer.
The well is recently built to the highest technological standards and it yields 15.000 year old pure premium grade mineral water, from the Upper Cretaceous geographic time period.
The purchase offer includes the following:
1. Two mineral water wells next to each other recently (a few months) built to the highest technological standards. The first well is 752 meters deep (2467 feet) tapping into a rare and premier 15,000 year old Upper Cretaceous mineral water table. The second well is 90 meters deep (295 feet) yielding mineral water that is less old. Both water wells are officially classified as mineral water.
2. All applicable mining licenses and permissions to mine the water are in perpetuity.
Please note that it is nearly a certainty that no new water mining license will ever be issued for mining the water from the rare Upper Cretaceous geographic water formation. This fact makes the already existing license ever so valuable.
3. Ten hectares (24.7 acres) of industrially zoned land that surrounds both water wells. The land is complete and ready with permissions for the development of a bottling plant. The land can be accessed directly form a paved road which connects to a main highway within a few miles. Public utilities (gas, electric, water) are within yards of the property. Applicable building rules for property are highly suitable for a bottling plant.
We have carved out a legally protected hydro-geographic area on the ground surface that legally assures us that no one will be able to mine water within this well defined geographic area, therefore there is to treat that our water table will be exhausted by illicit water mining. This geographic area expands well beyond the land that we own. This legal right is granted to us by the state of Hungary and assures that no one can tap into our water table.
The water yield of the two water wells combined is 630,000 liters per day or 230,000,000 liters per year.
Opportunity for the investor
The owner is interested in Sales or JV partnership. Sales 3,5 million €.
Total investment 18 million €.
Looking for similar investment opportunities