Country: Russia
Industry: Food, Beverages, Tabacco
Stage: Start-up
Investment size: $500,000 / min. $250,000
ROI: 8% in 3 years
Type of investment: Debt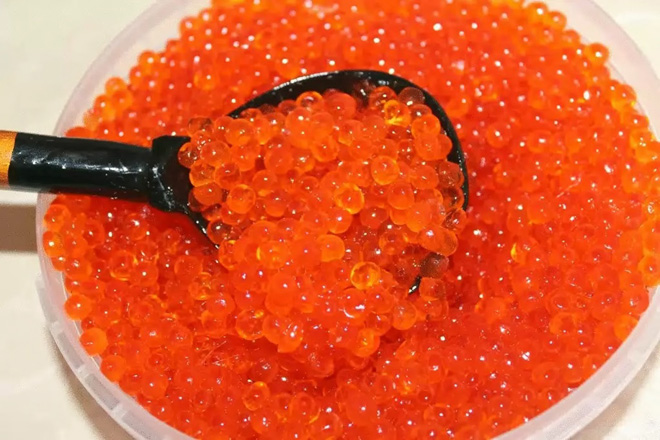 The Kamchatka region is very rich stocks of living aquatic resources, or rather benthic fish species, salmon species of fish, as well as caviar.
I propose a very profitable business investment. The required amount: 500.000 USD. Loan term: 3 years. The interest rate is 8% per annum.
I would like to offer you highly profitable services, such as for starting a business or developing an existing business and for profitable investment of your investments.
I live in the far east of the Russian Federation in the Kamchatka region. And as you know the Kamchatka region is very rich stocks of living aquatic resources, or rather benthic fish species (Alaska pollock, cod, flounder, and many others), salmonid species of fish (salmon, chum, sockeye, Coho salmon, chinook salmon, trout and many others), as well as caviar (salmon, pollock, cod, flounder, and more). All of these types of biological resources are very useful for human health and are composed of large amounts of protein, vitamins and minerals.
Therefore, I will offer my services to find, purchase, send in any region of Russia you are interested in fish products produced in the Kamchatka region, the full support of the transaction, the provision of all necessary documents and certificates of quality for sending production. For any questions please contact me on Merar.
Fish and seafood, I suggest, are the most useful and environmentally friendly in the world, because they are produced in our region, and grow in their natural environment.
I want you to describe the meaning and future work of my project. Firstly, I have a very long time working in this industry (+ 8 years). I know very well all the laws and the pros in this business (fishing industry).
Secondly, in the Kamchatka region, at present a large number of fish producing companies (100+ enterprises in mining and further processing of fish and seafood) successfully operate and develop, which are also involved, and implementation of its products.
Third, the basic meaning of my project is to purchase bulk quantities of fish, fish products and caviar from the manufacturer for further transport and sent to different regions of the Russian Federation, as well as the domestic markets of other countries (Korea, Japan, China, India and other countries). I will simply put a major factor in profitability is the difference in the prices of fish products in the Kamchatka region and other markets of Russia and foreign exchange.
For example when you buy 1 kg of pollock from the manufacturer at a price of USD0.50, the selling price will be around 0.80-1 USD, while in the foreign market about 1,2-1,8 USD. Therefore, when buying 20 tons of pollock (USD10.000), transport by sea container to Vladivostok (USD1,350USD), transportation by road from Vladivostok to any destination in Russia (USD450) plus the costs associated with loading and unloading in the port, paperwork and other (USD500) and the further sale of the fish to the buyer. From this, it follows that the net profit is USD 3,700-7,700 (23.2-38.5% respectively). It is at work in the domestic market of the Russian Federation and in the example was given of the sale and purchase price of only pollock.
Local producers have a variety of other seafood and delicacies. We will sell these products with a much higher profit (such as salmon caviar, pollock roe, and more) given the more favourable purchase price in foreign markets. Now I am actively looking for foreign executives and wholesale buyers of fish, caviar and seafood, ready to conduct business with me, and there are already in this success! I also have another set of profitable business ideas related to the development of tourist business in Kamchatka region, if you would be interested, I could share with you.
Looking for similar investment opportunities