Country: Ukraine
Industry: Manufacturing
Stage: Start-up
Investment size: $300,000 / min. $180,000
ROI: 60% in 2 years
Type of investment: Debt, Equity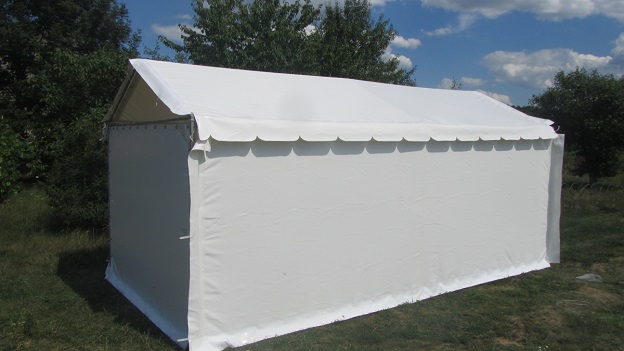 The product subject to the current project is a precast car cover that can withstand hurricane winds and heavy snow. Funding needed for production equipment.
It is easy to produce and affordable to the buyer. The production process is using a cast steel components and dense PVC fabric. Five different models of the product have been tested and a good result in terms of the ratio of reliability / price has been achieved.
There are clients both in Ukraine and in the CIS countries (Russia, Kazakhstan, etc.).
I have been investing my own money over 1.5 years in this business. I made some mistakes and according refinements. I bought the majority of necessary equipment. However, the most important and most expensive purchase is beyond my financial capacities.
You can find pictures and descriptions of the first prototypes of the product on our site.
• Simple production
• Ideal geometry
1. Full loading of snowmelt >18.33 kN (1960 lbs.)
2. Accepted wind loading >404 Pa (25 m / s)
Funding is needed for the purchase of a high frequency machine with accompanying equipment, as well as a cutting table. (Will create a pneumo product.) Advertising blimps and other expenses will also be covered.
The building is under production and storage (13-15% of the amount invested).
Opportunity for the investor
• The investor's share 60% to return on investment. After-30%
• Profitability of 35-50%
• $200-250 is expected from one product at retail.
Looking for similar investment opportunities