Country: Ukraine
Industry: Real Estate
Stage: Expansion/Growth
Investment size: $10,000,000 / min. $1,000,000
Type of investment: Debt, Equity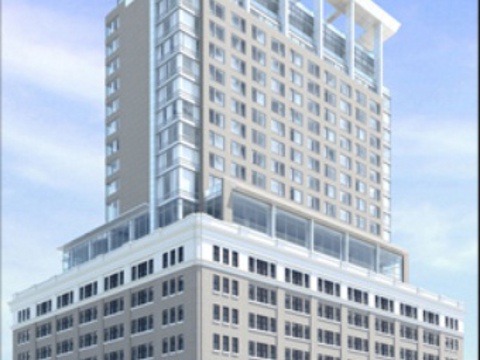 A hotel project is offered for sale. The hotel will be located in the capital city of Kiev in a quickly developing and prestigious area. The total project area is 5309 sq. m. The land plot is on rent and the project is already in progress.
Characteristics of the location:
• Distance to Krechshatik - 4 miles
• Proximity to a nice park
The hotel project includes:
• 3* Hotel
• Restaurant
• Conference room
• Fitness center
• SPA-salon
• Swimming pool
• Winter garden
Detailed information:
• Number of rooms – 120
• All hotel rooms are doubles and have a lounge
• Average area of 1 room – 35 sq. m.
• The hotel has 2 lifts
• Internal parking (lift) - 20 cars
Opportunity for the investor
We are looking for a buyer of the project.
Information for the buyer:
• The hotel project is put into operation
• Stage of readiness of the general construction work - 75%
• Stage of readiness of the construction of the building - 100%
• 80 rooms of the hotel project are ready to use
Price: upon request
Looking for similar investment opportunities