Country: Bulgaria
Industry: Real Estate
Stage: Initial growth (first revenues)
Investment size: $971,134 / min. $246,000
Type of investment: Debt, Equity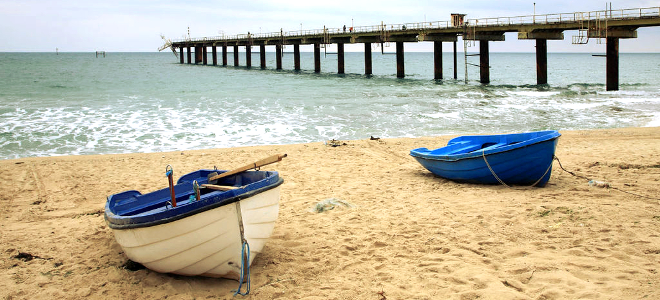 Shkorpilovtsi resort has one of the longest (13 km.) and widest beaches on the Bulgarian Black Sea coast. Image courtesy: Evgeni Dinev, 2008, Wikimedia CC.
A project about an apartment complex in Shkorpilovtsi located at 20 minutes driving from Varna, the sea capital of Bulgaria.
This project is a part of the resort of Shkorpilovtsi. The resort of Shkorpilovtsi, or the so called the "Long Beach Resort", was planned 13 years ago. The resort has the longest /13 km./ and one of the widest beaches on the Bulgarian Black Sea coast.
Over the last 5 years the British, Irish, Ukrainian and Russian investors began to buy in. One of the British investment companies, for example, bought a 92 000 sq.m. /9.2 ha/ in the resort. The other investors bought smaller plots.
The Apartment Complex
The project build up area is 4,062 sq. m. which will be built on 1,750 sq. m
The project includes:
1. 51 suites, including:
• 27 studios / 31 sq. m to 49 sq. m
• 18 one bedroom / 61 sq. m to 90 sq. m
• 6 two-bedroom / from 91 sq. m to 140 sq. m
2. Restaurant / 101 sq. m
3. 9 storages / 80 sq. m
4. Shop /57 sq. m
5. Fitness Gym / 60 sq. m
6. Bar / 28 sq. m
7. Underground garages for 12 cars;
8. Outside parking for 15 cars;
9. 2 pools – 1 for adult 1 for children;
10. Pool bar /28 sq. m
Profitability of the project:
Sale of the complex: (Apartments, Commercial area, Storages) – 3,882,109 euros
Expenses:
Cost of the project: 190,000 euros
Total cost of the building: 750,000 euros
Average Profit: 2,942,109 euros
The complex has a strategic location in the resort of Shkorpilovtsi.
Backing onto beautiful pine forests and facing the biggest beach line in Bulgaria, stretching to 13 km of magnificent sandy beaches.
The location for the complex was not chosen by chance. In the near future the resort of Shkorpilovtsi will compete with the resorts of Golden Sands and Sunny Beach.
Firstly, the entire resort is planned for construction and the major investors are foreigners.
Secondly, it will be the newest resort in Bulgaria which is planned to be built along with a yacht and golf club.
The resort is surrounded by national park, which is protected by the Constitution of Bulgaria. This allows the investor to be confident that the complex will not extend beyond the planned scale.
It should also be also noted that within a radius of 40 km there are no industrial enterprises, which ensures the purity of water, air and sand creating the perfect environment for recreation.
Looking for similar investment opportunities