Country: Bulgaria
Industry: Real Estate
Stage: Exit/Sale of the business
Investment size: $12,518,000 / min. $12,518,000
Type of investment: Equity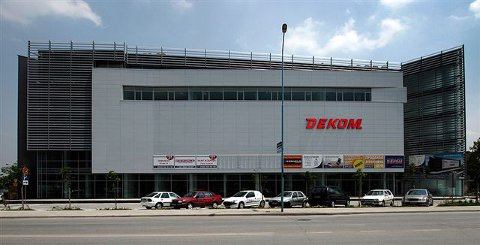 A Bulgarian construction company is offering for sale a commercial centre of approx. 16,100 sq.m located in Plovdiv, the second largest Bulgarian town.
The recently built commercial centre is located in the northern part of Plovdiv, which is commercially the most developed city part. The building is placed in the trade area of Plovdiv on one of the major city boulevards which is a transport artery to the "Trakia" highway, linking Sofia with Bulgaria's sea port Bourgas.
The place is characterized with excellent infrastructure and convenient connections to the central road and ring-road city network.
The commercial complex is distinguished by original architectural solutions, modern vision and functionality.
An Authorization of use has already been obtained from the respective authority. The building is also provided with a Certificate for energy efficiency.
The building disposes of luxurious offices, spacious premises, storage areas, as well as open-air and covered car parks allocated on 16,142.19 square meters divided into 7 levels.
The trade centre's car park offers 142 parking places, 80 of which in front of the building and 62 at the underground level with access control.
The area distribution is as follows:
• Shop areas - 6,413.53 sq.m;
• Office areas - 4,366.63 sq.m;
• Storage areas - 1,989.92 sq.m;
• Restaurants and coffee shops areas - 610.39 sq.m;
• Parkings - 2,761.72 sq.m.
The offices could be easily modified to shops.
The site is ready for exploitation with A class Fujitsu air-conditioning system, separate account of energy consumption, lamps, hung ceiling, terracotta floor and rolling shutters in all premises.
In the store section there are six escalators, two cargo and two passenger elevators. The building has all kinds of communications (optics for high-speed internet, phone lines, etc.) as well as fire alarms and security systems with video surveillance.
Opportunity for the investor
We are offering for sale the entire commercial centre for USD 12,518,000.
Looking for similar investment opportunities