Country: Cape Verde
Stage: Start-up
Investment size: $1,000,000 / min. $500,000
ROI: 30% in 10 years
Type of investment: Equity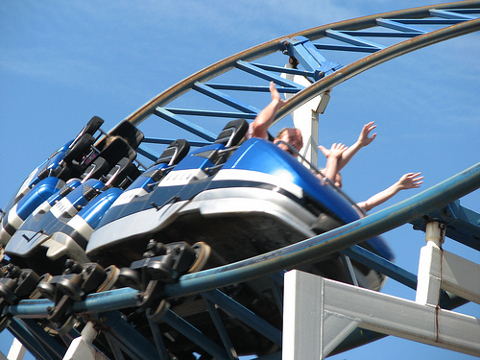 We are building Cape Verde's first amusement park, capable of handling 10,000 visitors per month. The investor will realize returns of over 30% per year after taxes.
Cape Verde's first amusement park is located in the capital and will offer 3-4 rides, a water-park with slides, a game arcade, a pool, a fast-food restaurant and private party rooms which can be rented. We are raising a total of USD $1.6 million of venture capital. We have already raised USD $0.6 million. We are seeking USD $1 million of venture capital or angel investment to be used for completing the remaining 1/3 of construction work and to purchase all of the equipment for the Park.
Cape Verde is a poor African country but is recognized as one of the most stable socially and politically. The prices for using the park attractions are easily affordable by even the poorest families. Furthermore, the City of Praia will provide tickets to those families who have no disposable income. The local government sees the Park as a way to keep poor kids off the streets, provide them with alternative outlets for entertainment, and keep families together. The financial commitments by the City are covered by the already-signed contractual agreement between the Park and the City. Thus, the Park is recession-proof, poverty-proof and helps maintain the social order.
The demographics are compelling: half the population of 1/2 million is "young", i.e., under age 22, and one-third are under 15. The youth, children and their parents are the target market for the Park. In addition, thousands of immigrants return home from Europe and the USA for vacations and will also use the Park and will pay substantial sums to entertain their local family members.
Current status: the construction of the park is 2/3 complete. The remaining capital raised will be invested in completing the remaining construction and purchasing all of the equipment for the park and the restaurant. Once funding is committed, we expect the park to be completed and operational within 3 months. All registrations, licenses, land leases and contracts are already in place! The staff will be hired and trained during the 3 month completion period.
Note that this is just the beginning of a strategy to confirm and refine the formula for profitable amusement parks in low-income African countries. Once this park in Santiago, Cape Verde is complete, there are two future opportunities to expand the strategy.
The first additional opportunity is to build and operate significantly larger parks in the islands of Sal and Boavista, Cape Verde which combined, receive half-million tourists per year. We estimate that at least 25% of the tourists will attend a well designed amusement park on either of these islands since there are few other options for entertainment once they have had their full of the sun, sand and water activities. Amusement park projects on these two tourist islands would require additional investments of about €5 million each.
The second opportunity is to build and operate highly profitable mini-amusement parks in other countries with low-income, "young" populations in sub-Saharan Africa using the formula and experience gained in the park(s) in Cape Verde, but investing no more than €1.5 in each location. In each case, the annual, after-tax ROI would be expected to be 30% over a 10-year period or sooner (based on exit strategy).
Since amusement parks are a cash engine, the exit strategy for investors would be to sell each park to local investors who would be well aware of the traffic and activity in the parks and who should be able to easily convince local banks to finance such existing projects with verifiable results. Alternatively, the parks can be sold to foreign investors who have existing hotel, tourism and other existing ventures in these locales.
There are few true competitors in this business segment. Small arcades have appeared from time to time but have not been successful because: 1) improper or inconvenient locations that are difficult to access or where clients may not feel safe; 2) a standalone electronic game arcade does not really offer a memorable experience – it is an incomplete offering.
There are no current competitors who can offer the full entertainment package in the Park 5 de Julho. Even if a competitor were to emerge, Park 5 de Julho is in the perfect location within the city center. Other competitors will, by definition, be located inconveniently for the primary target market.
There are of course natural proxies for competition for such a park. They include alternative activities such as staying at home and watching TV or movies, going to a cinema, going to the beach, going to a location that is kid-friendly (e.g., Cruz de Papa) or going out to the countryside. However, in all cases, none of these alternatives can offer the range of choices that can be had in the single location of Park 5 de Julho.
There is clear lack of entertainment and diversion offerings in Cape Verde targeted at youth and families with young children. Park 5 de Julho will provide a year-round offering of amusement rides, water and pool activities, electronic games, fast-food and party services aimed at this audience.
This exceptional opportunity arises due to the following factors:
1. There is a clear demand for diversion and entertainment in Cape Verde as evidenced by the large numbers of residents who frequent public squares, local festivals, shows by local artistes, night clubs, exercise areas, sporting arenas, beaches, and Cruz de Papa (very tiny park for kids); anything that is remotely close to being entertainment attracts huge numbers of people.
2. Large numbers of immigrants travel to Cape Verde to visit family and friends, for holidays & leisure vacations, for business, and to return to their roots.
3. Rising tourism in Cape Verde is raising awareness of Cape Verde as a tourism destination, especially among Europeans. In 2011, there were 475,000 tourists – an increase of 24.5% over 2010. A small portion – 12.6% – of these tourists, visit Praia typically for cultural discovery. An amusement park may provide alternative activities for these tourists and may also generate tour-operator interest in bringing a different type of tourist to Cape Verde and to Praia thereby diversifying their tourism package offers.
4. There are currently no amusement parks in Cape Verde – this would be the country's first.
5. But by far, the biggest factor is demographics – according to the 2010 census (INE), half the local population is under the age of 22, and a third is under the age of 15; the cost of the park attractions are well within the economic means of the relatively poor population.
We are seeking USD $1 million of venture capital or angel investment to be used for completing the remaining 1/3 of construction work and to purchase all of the equipment for the Park. The park is already 2/3 complete and USD $600,000 has already been invested.
Opportunity for the investor
We are looking for a silent investor (who will have a seat on the Board to provide input and direction). The investor would be investing in a team that consists of a highly experienced entrepreneur in Cape Verde, and a seasoned former US executive with over 25 years of experience. These two individuals will be the key managers of the project.
Investors will realize returns of over 30% per year after taxes if the financing is 100% equity. If the financing is 100% debt, the ROI is 22% (for the existing investors). IEquity investors can realize 30% annualized returns within 10 years, and potentially much earlier buy selling their shares in a then operating enterprise to local or foreign investors. In addition, the company will file for a 5-year income tax waiver under the special Tourism Utility and Foreign Investor statutes of Cape Verde. If approved, ROIs will be significantly higher than 30%.
A 20-slide investor presentation is available in the attachments. The full 70-page business plan is available only to investors who express serious interest in doing a deal signified by willingness to sign a mutual NDA.
Image Source: Flickr CC, Author: Jonathon Colman
Looking for similar investment opportunities