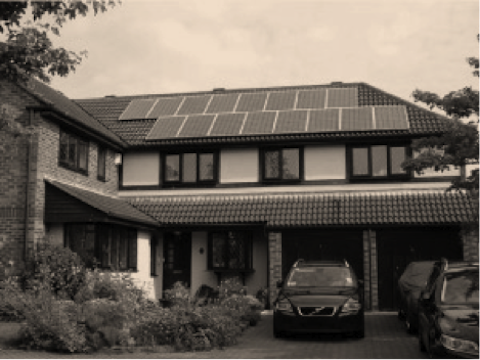 The company is focused on sales and distribution of photovoltaic solar energy systems. Funding is needed for advertisement and office management to generate sales.
We are aiming to sell 100 units every month and we are targeting sale revenue with profit of 1.8M in 18 months. The product comes with lower or no maintenance packages.
Solar Energy as an investment vehicle is not a new phenomenon. In fact, solar power has been a sound investment option longer than perhaps any other renewable energy alternative. Solar energy has always had mass appeal with the public and that appeal has manifested into widespread popularity of Solar Energy Investment.
As the realities of an unstable supply of oil set in, consumers sought cheaper options. Funding is purposefully for putting together advertisement channels and offices to generate sales. Solar power has emerged as the market's most viable option.
We are aiming to sell 100 units every month and we are targeting a sale revenue and profit of 1.8M in 24months. Looking into paying investor back within 18 months in business. Investor can enter a 40-60% deal to claim their money.
Dominican's have now realized the need for an alternative energy to protect the Eco-tourism revenues the country has been enjoying. In this case, solar panels have been the best option. Competitors have just introduced into the market panels that enables water heaters to work, but my business is introducing the "Thin-plate and turnkey solar system", the world's solar energy performer that outnumbers that of the of the silicon plated ones. Customers will be provided with the necessary tools to maximize their company efficiencies with increased profitability and provision of affordable home based saving energy alternatives by offering complete solar systems, solar water heaters, heat pumps, solar panels, controllers, invertors, battery systems, LED lights, solar lanterns, solar street lights and other home & business solar products.
Our products are carefully selected from the BEST manufacturers and will satisfy your residential & business requirements. This allows for better cost-effectiveness because customers are getting all the components at one time. The need to configure the details has been simplified, and each system is optimized for maximum performance.
The project is at the stage of start-up towards gaining first revenues. This is simply where I am putting up strong advertisement packages allover to promote the sales of the products, organized by dedicated and selected sales team and office costs.
With power prices climbing and the cost of solar power falling, the outlook for solar energy is bright. Solar energy is fast closing the price gap with conventional power sources and is likely to drop to near even in cost in many regions in the next few years. Price declines for the clean energy have been driven by the ramp up in production of solar cells and panels and advances in technology that have increased the cells' efficiency. I put in place more low-cost and cost-effective measures to outwit our competitors in the market.
Our products also can provide needed power strength and perform five times better and have a 25 years warranty compared to those in the markets. Products come with the following competition tip: New technologies such as thin film solar modules and the use of nanotechnology will further boost solar energy affordability.
I plan to rapidly develop marketing alliance with industry leaders and pursue new sales of renewable energy solutions. The market strategy is to capitalize on the business's innovative, information and sales experience, by expanding into new market areas. The sales process involves several steps, which include relationship building, customer requirements/needs, product presentation, demo, closure and implementations. This approach will be used because with our products and services it's more effective than competitors single product approach. The following examples of marketing options can be given:
Lease & Rent-to-Own
Finance offer options will be considered so that some customers will enjoy the benefits of a solar energy system without having to purchase up front. Our sales representatives will look into a finance option that is tailored to customer's needs. Including low to no down payment and low monthly installments.
Glennix Energy Card Program
Customers who join this programme will be allowed to lease a complete solar system. It's the most affordable way to go solar. $1,500 are down and low monthly payments to fit their budget.
By investing in my business you can expect returns up to 40% IRR per year or negotiable. Our products are giving customers complete system that has all the necessary components (PV panels, inverters, cables, brackets, batteries). In one solution to harness solar energy in order to produce electricity, customers will rather spend money buying our products 3-times compared to competitors own that only provides water heating power. Other market players are making big money on this business, but unfortunately, their products has restricted performance pattern. Find below a view of profits to be made.
The analysis and estimate is based on 100 units a month.
• Import and duty taxes - $free
• 100 Units - $1,000,000
o Shipping (2 containers) - $4,000
• Sales Team
o Operations - $10,000
o Advertising/Marketing - $10,000
o Commission - $10,000
• Installation
o $500 a unit - $50,000
Cost Total: - $1,084,000
• Retail Price of units: + $15,000.00, $1,500,000
We are planning advertisement packages to promote high ordering and customer participation.
We need training for more dedicated sales team to delivery on sales margins.
New office costs to maintain key sector customers and businesses.
Reason to sell or finance is to enable us reach our sales target of 1800units with 18-24months.
We need $50,000 for first installment; $50,000 second and $50,000 third instalment.
Looking for similar investment opportunities