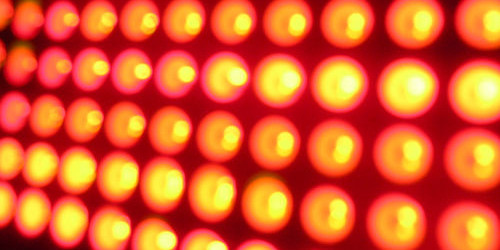 The companies concentrate on producing solar power, solar street lights, solar UPS products, and LED products. Image courtesy of Chris, 2005, Flickr CC.
This is a joint venture between two companies. Firm 1 is registered in 1995, and firm 2 in 2010. Our last three year financial audited turnover is 1.3-1.5 Crores.
We concentrate on producing solar power, solar street lights, solar UPS products, and LED lights products.
We have participated in more than 50 exhibitions all over India, and we have maintained a good client base.
Our websites display always in the first page of Google search engine, as we do website optimization regularly. Since 2006 our company is listed in TEDA (MNRE) Chennai.
Since 2012 we are listed in DGS&D, from 2006 holding NSIC and ISO certificates. And we have CPRI certification for solar street light and solar panels.
If you want to participate in a Government tender, you can benefit from a partnership with our company as it has waiver from EMD tender fee and also SD.
Manufacturing:
Solar CCU, all types of LED fixtures, drivers, timers, solar power fence products, LED lanterns. Solar power fence mechanical parts, etc.
Trading:
Solar Panels, Investors, Energy saving Lamps Ballast, Occupancy Sensors.
Certifications:
We have ISO, CPRI, TEDA, and DGS & D registration are completed, we have done central and state government projects.
Knowledge:
We have good knowledge on grid & off grid, solar street lamps, LED lamps, and have a base of Import Client details (China and Taiwan), and logistic details. We have personally visited China more than 5 times.
Opportunity for the investor
What we plan to sell/transfer:
• Our entire company documents
• Brand (not TM)
• Technical know how of our listed products
• Purchase, import, sales, and client details
• Stocks & jig and fixtures & instruments, tools
• Computers
• Outstanding payments (EMD, SD, GF funds)
OR
We are looking for joint ventures with companies who subcontract and finance projects, and are willing to utilise our expertise in the energy industry.

Looking for similar investment opportunities