Country: India
Stage: Seed
Investment size: $1,000,000 / min. $100,000
Type of investment: Equity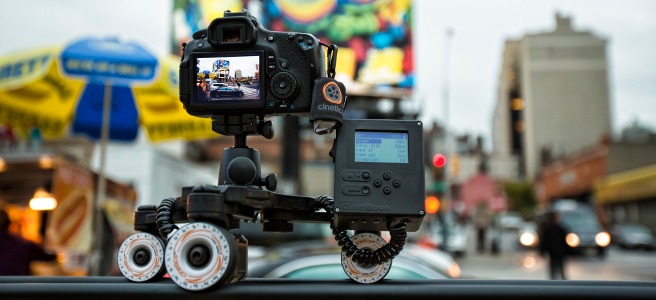 We have the competitive edge over the other film makers because of the low budget and good actors backed by a very strong script. Image courtesy: Cinetics, 2012, Flickr CC.
The movie centres on a kid who becomes a hardened bounty hunter and his unique friendship with 2 girls aged 6 and 12 staying with their old grandpa.
We are aiming to produce an action flick titled Aslaan to be produced in Hindi and dubbed in 7 different languages.
The payback period is 3 years.
What makes this a good business idea?
Bollywood (India) is a quality movie starved industry and so is the audience. With Aslaan we intend to get back the right spirit of the industry with good scripts, good actors and a trailblazing movie rocking the box office
What is the opportunity for the investor?
The investor gets to 75% of the profits and co-producer credits
What stage of development is the project at?
We are at the pre-production stage.
What is the additional funding needed:
We require 1 million USD to go for the production, post production and the promotions and advertising.
The major players in this industry are: UTV, Eros International, and Reliance Big Films. These are release houses that usually procure/acquire or distribute films made by other film makers.
We have the competitive edge over the other film makers because of the low budget and good actors backed by a very strong script. We provide clean film with no vulgarity and cheap thrills. The audience still likes to see and listen to a good story. Most directors and producers round here are cheap thrill oriented and usually use vulgarity to pull the audience as a result most films here in Bollywood are going duds.
Our success cannot be replicated by the competitors because art cannot be copied. It can only be stolen and however good a replica may be it can never ever stand up to an original.
We are a new production house. So the sky is the limit for opportunities with good scripts on board.
After making the movie, or when the movies are partially done, we approach release studios and ask them to acquire the film. Or we go to them with the movie complete and tell them to distribute with the rights still with us.
With approximately 1600 cinema halls in India, we will surely make money. Also the satellite rights are a major chunk of earnings for us which we presume would be sold at a very good premium.
There is no other player thinking on these lines because all they can think of are cheap thrills.
The investment is required for the following uses:
• 5-10% for pre-production which would cover costuming, set erection, choreography, music and advances payable to make-up, sound and rentals for equipment, location permissions etc.
• 40-50% for production
• 10-20% for post-production
• 20% for promotions and advertising
The desired investment schedule is proposed as under:
60% of 1000000 would be required initially which would be utilised as above.
The balance will be required once the production is complete and we are ready for the post production and simultaneous promotions and advertising.
Opportunity for the investor
The investor will be offered approximate 75%of the profits.
We are looking for a silent investor but if he wants hands on we are open to that as well.
Looking for similar investment opportunities