Country: India
Stage: Seed
Investment size: $15,000,000 / min. $11,000,000
ROI: 100% in 6 years
Type of investment: Debt, Equity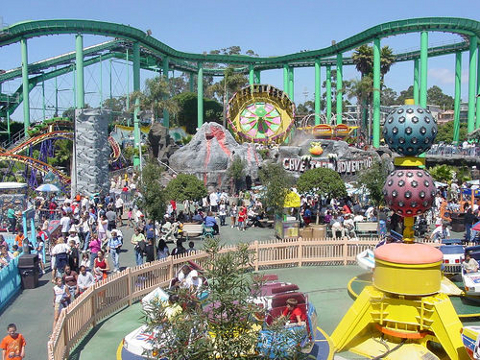 Five high demand, most popular fun, joy, edutainment, hospitality, shopping and huge revenue generating projects embedded into one single 5-in-1 Theme Park.
This 5-in-1 Theme Park is a project that consists of 5 high demand, high profile & advanced fun, edutainment, fun, joy, hospitality projects:
• Amusement Park
• All Season Water Park
• American Smithsonian Institution like Science & Technology Park
• 7-Star Eco-Health Resort
• American Universal Studio like Film City
Apart from the fun & entertainment facilities, I have planned 2-star to 7-star quality food, staying facility, shopping, helipad, mini air strip, local sightseeing tours and much more in order to attract people of all categories from all over the world.
The target market is 60% to 80% Indian fun loving population, Indian school/college students, non-resident Indian population, foreign tourists who are regularly in search of new fun & joy projects to spend time and money.
I have designed the project in such a way that, almost all kinds of top class fun rides like Monorail, etc. are included in the proposed Theme Park project, to make our project NO.1 Fun & Edutaiment Project in India.
I myself am an experienced Planning & Marketing professional since 1989. I have developed such a marketing concept that not only generates huge entry booking revenues to the theme park, but also regular 365 days revenues to the project promoters and travel agents across the country.
The Proposed project would be designed & built by India's No.1 & highly experienced Theme Park developer who has already established hundreds of different popular projects in India and overseas countries. He is well prepared with all the necessary setup and will build the project within 18 months from the date of commence of work.
The Reserve Bank of India and the Government of India have permitted 100% FDI for projects like ours.
The area required for the project is about 100 Acres. Suitable land has already been identified.
I am in need of a single sleeping Joint Venture investing partner who could invest US$15000000 (total establishment cost of the project) on 50%-50% profit sharing basis with a shortest ROI period of 5 to 6 years. I prefer s non-resident Indian investor who is ready to become co-founder of this rarest of its kind project and to invest on long term basis.
There are many fun, entertainment parks in India, but my project is world class unique project that combines all the user would desire under one roof.
I am fond of Wald Disney Cartoons since my childhood and have dreamed of having my own American Disneyland as a project of my own during my student age. The result is the proposed 5-in-1 Theme Park project, which is similar as a concept to the original Disney Land of USA, but really not at all a copy of any such projects. Being an experienced Multimedia professional and innovative machine designer, I have planned many different special rides for my park that may not even available at international amusement projects.
I have a team of highly experienced technical professionals who are specialists in their respective professions. They are the team behind the screen working for me to successfully run this one of its kind project in India, with our own Innovative design, R&D, rides development, marketing, sales and support teams.
We are targeting the 60% of total Indian population who never visit an overseas country for fun, joy and entertainment. We are looking for a silent JV investor to fund the proposed project, which is to become the first of its kind in India.
I have planned to provide all-inclusive entry tickets of different kinds to attract different types of visitors. I am envisaging daily, weekly, monthly, quarterly, half-yearly and annually visitor passes. And also proposed an attractive world class time-share membership scheme to attract 5,000 fun loving families within India & 5,000 fun loving families from overseas to generate long term revenue to my project.
I am an experienced multimedia professional and innovative product / service / concept developer, helped thousands of people of different age group in the last 20 years. I have expertise in more than 20 different specialization subjects. Now, I have concentrated all my expertise, experience to develop, run and make my World Class Fun - Entertainment - Edutainment - Hospitality project a grand success.
I am looking for a 100% funding Joint Venture investor (co-founder) to establish my proposed 5-in-1 Theme Park project.
My landscaper requires continuous fund flow to plan, design, erect, establish and launch the project within stipulated period of 18 Months.
The fast earning part of the project (Amusement Park, Water Park & Science - Technology Park) will be launched within the first phase of 18 months, through an excellent grand launching function covered by the worldwide media to attract visitors from around the world. The final phase of the project (Eco-Health Resort & Film City) will be finished after 6 to 10 months after the launch of the first phase.
Opportunity for the investor
I am looking for a Single Hands-on Silent Investor who is willing to Invest in my proposed 5-in-1 Theme Park project on 50% - 50% profit sharing basis.
I am expecting a non-resident Indian (NRI) investor who is willing to become co-founder of the proposed project, who is ready to support me financially and provide me full freedom in designing, planning, establishing, launching, and marketing of my Dream Project in a world class way by taking advantage of advanced technologies, facilities available now-a-days.
Image Source: Flickr CC, Author: Jeramey Jannene
Looking for similar investment opportunities