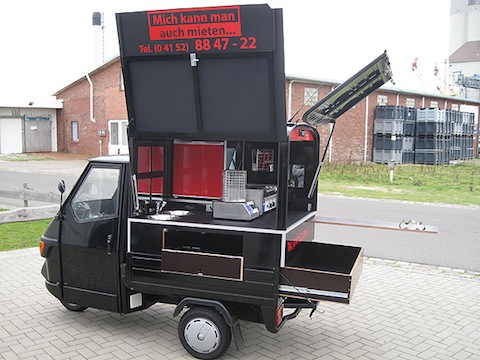 This is actually first time in Kolkata metro city one of the largest cosmopolitan populated in India, I am going to introduce a multi-speciality kitchen on a three wheeler which serves better quality food to corporates and offices instantly.
I need the financial support for the first unit in the coming Christmas.
Quality and variety food for corporation employees and others instantly anywhere any time.
Payback period is 2 years.
This is first time in a great city with lot of employment and therefore customers.
Step in a new market with a small investment.
Busy schedule instant service.
The investment project is at its very beginning stage - Selection of wheeler.
To built the kitchen body with full setup with hygienic stainless steel. Install solar system also to be installed.
Interested in this start-up investors can contact me on Merar.
One unit of my multi speciality kitchen can create another within a year.
From one unit I can earn at least $2000 per month, so if I launch 2 or3 units I will be rich within a very short period by doing honest and creative business.
To built the kitchen body with full set-up by stainless steel, which is hygienic for food as well as installation of solar power system.
I don't have this much of amount now to start the business alone.
Looking for similar investment opportunities