Country: India
Industry: Manufacturing
Stage: Expansion/Growth
Years in operations: 16, Employees: 55
Investment size: $200,000 / min. $100,000
Type of investment: Equity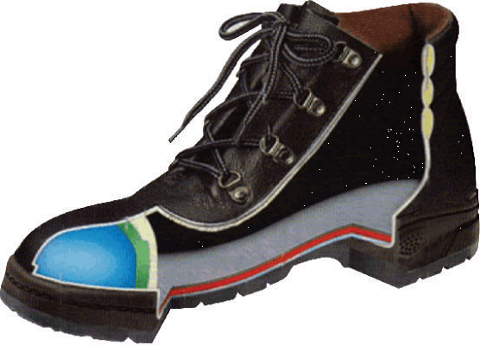 Funds are needed to get the products get ISI/CE /ASTM markings to penetrate the market faster. The Investor is assured 20% ROI per year plus capital appreciation.
The company focuses on the Rs.2500.00 Crores Safety Shoes market. According to Act form 1947 all Indian factories have to provide safety Shoes. The company's capacity is 300000 pairs but it is producing only 65000 pairs.
There are two broad categories of Industrial safety shoes - one for Permanent Employees and the other one for temporary contract employees.
Customers are all Industries, Ports, Refineries, Chemical Plants, Infrastructure Projects, and etc.
By establishing a country wide distribution network we want to double our turnover.
Our company is an already established player in one state and we want to expand to other industrialised states quickly with ISI marking, as well as to enter the export markets.
We are manufacturing around 65000 pairs with a turnover of Rs.3000000.00.
We will achieve our goal of 150000 Pairs after 18 months from the Investment date.
We need around Rs.10000000.00.
We will able to return the funds to the Investor in 5 years with capital appreciation of minimum 5%.
We are unique as we are the only company in South India that can mass produce expensive as well as economy models at most competitive prices. 70% of our business comes from repeat orders based on long term contracts.
If another entrepreneur has to enter this line of business, it will cost them at least Rs.30000000.00 to establish the plant, minimum 2 years to enter the market and another one year to reach breakeven. Our business is an ideal prospect for an investor who is looking for an established brand name and opportunity to encash a booming market. Our market is growing due to the development of the Metro rail and other Infrastructure markets.
Funding is required to set up a QC Laboratory, get IS and CE marking and augment long term working capital needs.
Opportunity for the investor
This Investment is ideal for those who want to have a ready-made business into the fast growing safety footwear market. All other options to get a foothold in the market may take years to. We are ready to give our best to see that our brand becomes a National Brand with the Investor support.
Looking for similar investment opportunities