Country: India
Industry: Real Estate
Stage: Initial growth (first revenues)
Years in operations: 1, Employees: 20
Investment size: $100,000 / min. $50,000
ROI: 30% in 1 years
Type of investment: Debt, Equity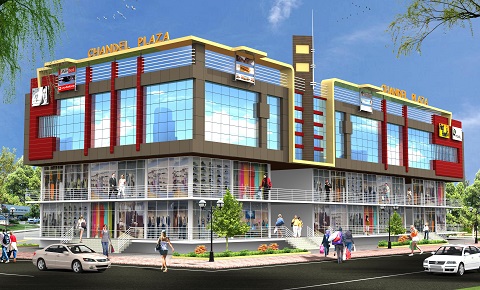 Investment opportunity in a commercial infrastructure project with assured returns in minimal time. The investment will be used to develop the project.
First time ever in Ghatampur area, Kanpur Nagar!
Introducing CHANDEL PLAZA, a unique shopping complex launched in Ghatampur, Kanpur Nagar, Uttar Pradesh, India.
The project details are as follows:
1. Modern Shops with all the facilities and amenities.-Spacious Shops (15"X9") with 10 ft passage in front of the shops.
2. Building map duly apporved by Nagar Palika, Ghatampur.
3. Uninterrupted Power supply.
4. Generator facility available during the market hours.
5. 24 hours Water supply.
6. 24 hours Security arrangements.
7. Spacious Parking Facility.
8. Proper Ventilation and good toilet facility.
The project is in its construction phase and the construction is full swing at the moment.
• Unique Concept: about 140 Shops on ground and first floor, hotel on second and third floor.
• Very Prime Location: Located in the heart of the Ghatampur municipal area. Located at only 500 metres from the Ghatampur Chauraha on state highway 46 (Mughal road) going towards Musanagar-Bhognipur. The land has road on its 3 sides where the project is launched.
We are expecting an annual ROI of 30%.
The investment will be used to develop the project.
Opportunity for the investor
We are generally looking for a debt investment but we'd be willing to discuss other participation opportunities as well.
Looking for similar investment opportunities