Country: India
Industry: Real Estate
Stage: Start-up
Investment size: $5,000,000 / min. $5,000,000
Type of investment: Debt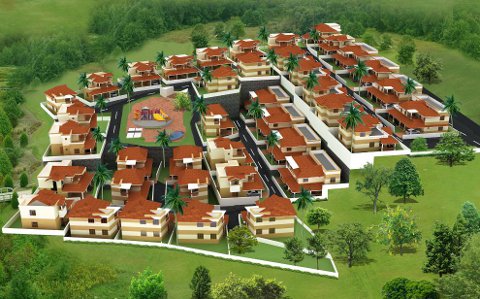 The proposed project is to develop 10 acres of land situated by the side of the National Highway near the Technopark and proposed Technocity in Trivandrum. The land is to be developed into Villas, Apartments, Commercial Complex and Club houses etc. We need funding to start the project and can offer to investors 50% profit share.
The basic need of every human being is to own a home and such requirements never end till the end of human life on earth. Our vision is to fulfil the demands and provide best quality luxurious homes at competitive prices within a given time frame.
Main competitive advantage is the location of the property, more particularly, its proximity to Thecnopark and Technocity.
The Technocity in Trivandrum is a self-contained high IT technology based Township being developed as Technopark phase IV, 525 acres of land which will provides employment opportunities to over 150,000 IT professionals by the end of 2015. There is a huge requirement of housing and commercial establishments in the coming years which provides great business opportunity for investing in infrastructure development.
Technopark is India's first and largest IT park, with 7 million sq. ft. of IT space and 200 major IT companies & 35000 IT professionals working.
To start the project.
Opportunity for the investor
50% profit share and payback period of 3 years.
Looking for similar investment opportunities