Country: India
Industry: Retail Trade
Stage: Expansion/Growth
Years in operations: 4, Employees: 6
Investment size: $100,000 / min. $20,000
ROI: 50% in 3 years
Type of investment: Equity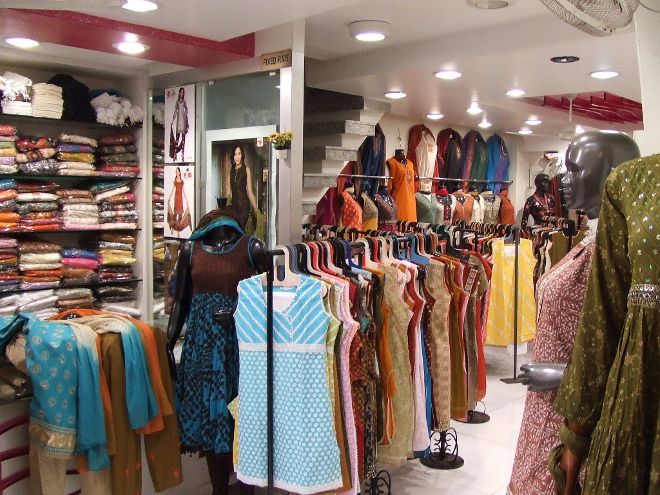 Multi-branded garments retail needs funding to open 2 more stores. Image courtesy of shankar s., 2007, Flickr CC
Multi-branded garments retail targeting Tier III cities in Kerala needs funding to open 2 more stores. Investors are offered equity in the LLP and high profit margin.
Currently we are operating a 1500 Sq ft Multi Branded outlet (MBO) Apparels store in Kerala. We are planning to open 2 more stores this year and another 5 stores next year. We deal in all kinds of ready-made garments for men and Western and traditional tops and bottoms for women.
Over the past 4 years we have established as one of the leading stores in our area and are now looking to open 2 MBOs and 2 small outlet stores to sell the discounted items.
We are targeting the Tier III cities of India where the penetration of organized retail is very limited and the operational costs are very low.
Opportunity for the investor
So far we have been operating as a partnership firm and are now converting into an LLP. We are looking for equity funding to enable our expansion plans.
Looking for similar investment opportunities