Country: India
Industry: Technologies
Stage: Expansion/Growth
Years in operations: 5, Employees: 18
Investment size: $500,000 / min. $100,000
ROI: 100% in 5 years
Type of investment: Equity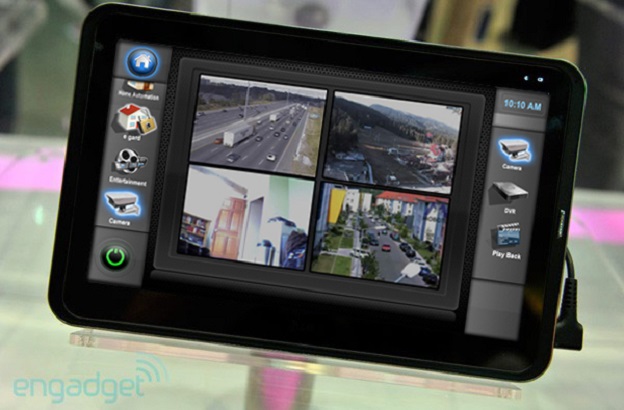 EBSSA (Pvt) Ltd is a multifaceted SSI unit engaged in manufacturing and marketing of SmartGARDTab, Wireless Security Systems and Automatic Remote Controlled Gates.
SmartGARDTab is a very unique product and a trend setter product in its arena. It is an android tablet based Security System and Home Automation product.
Main SmartGARD Features
Wireless Security System
• Supports 100s of wireless sensors
• Voice Alert on sensor trigger (English or any other language)
• Sends SMS with triggered sensor information on alert
• Facility to send calls to configured numbers on alert
• Automatic ARM/Disarm at scheduled time
• Remote ARM/Disarm using SMS
• Remote ARM/Disarm/Equipment Control using Mobile app
Home Automation
• Facility to control 100s of electrical equipments
• Wireless control modules suitable for existing wiring
• Facility to schedule equipments with Hourly,Daily ,Weekly schedules
Video Survilliance (Supports IP cameras and DVR)
• Supports IP cameras
• Support Ray Sharp DVR
• Facility to record video from IP cameras
• Mobile app is capable to display live camera on alert
Video Door Phone
• LED Strip Lighting and Mood Light control
• Technology to use wall photos as switch board
Target Market
Android Tablet market is a fast expanding market and the device is becoming more and more powerful in every quarter. Introducing android Tablet as the control panel for SmartHome and security system is giving us a huge leverage from competing products. The products available in the market depends on specialized hardware and hence their price is high compared to our products.
SmartGARD makes this product a very affordable commodity for middle class segment. Our intention is make it a kind of do it yourself kits so that we will get a wide spread acceptance from the sellers.
Another important market is construction companies and builders. As they are competing to provide more features to attract users an economical SmartHome solution will help them offer better features within their budget limits
Marketing Methods
We are planning to expand by setting up offices in 2-3 major cities. These offices to generate a minimum direct sales turn over of 50 Lakhs and another 50 Lakhs through dealer network. Our goal is to reach 5 Cr TA in an year.
Funding Need
To expand marketing in different cities through direct and channel sales; Expand manufacturing to meet the marketing expectations.
• Feature Rich and Comprehensive Solution to meet all security needs
• Low price compared to other existing products
• High end features on low end price
• Field proven with many installations
The fund will be used for Manufacturing and Marketing.
We are maintaining a R&D wing to keep the product ahead of the competition. Currently our operation is limited to a small region. We need to expand our business to break even with our current R&D expenditure
Opportunity for the investor
We are looking equity investment up to 75%. ROI period is 2 years.

Looking for similar investment opportunities