Country: India
Industry: Tourism, Recreation
Stage: Initial growth (first revenues)
Investment size: $200,000 / min. $100,000
Type of investment: Debt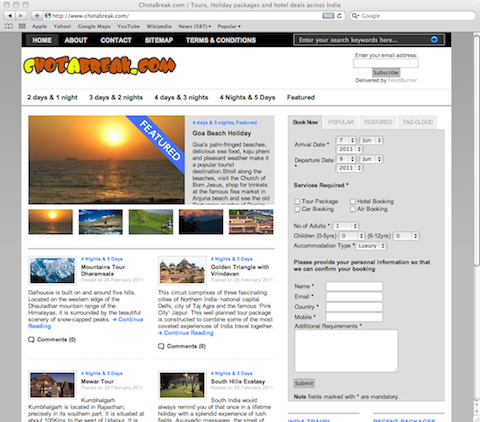 I am looking to fund my websites www.chotabreak.com and www.letmegoindia.com. Funds are needed for promotion and business development.

Both websites are identical and they offer short duration packages across India and abroad starting from 2 days, 1 night to 5 days, and 4 nights.
Interested investors can contact me on Merar.
To promote and for business development
Looking for similar investment opportunities