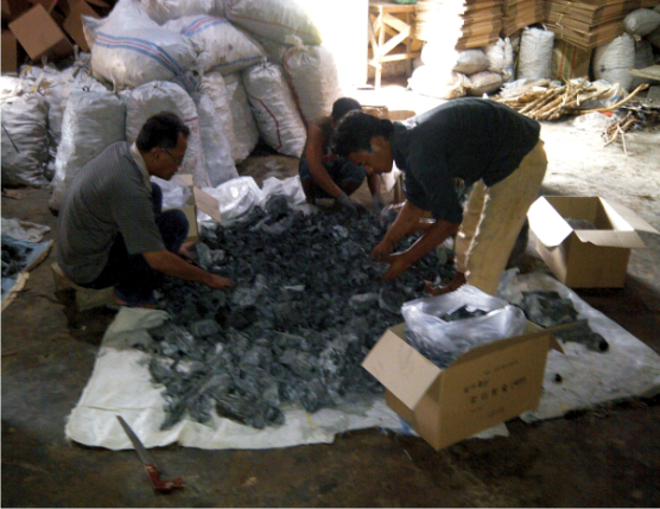 White charcoal producer from Semarang (Central Java, Indonesia) is looking for USD1-5M to expand the business. Only few competitors, good profit margins.
The project is about making white charcoal from hardwood (for example from coffee wood, etc.). The business will be located in Semarang (Central Java, Indonesia).
Only 5 people can make white charcoal in Indonesia and we belong to them.
White charcoal is a product is used for many purposes, for example in:
1. Water treatment/water purifying
2. Environmentally-friendly T-shirt production
3. Burning/heating (there is no smoke)
4. Healthy drinking water
The product is very competitive and at good price. In Argentina some importer can buy at a price of $33.000/MT and in Korea at some $25/kg.
I give the investor some profit sharing about 25% and 75% for my enterprise. If that not enough we can deal about profit sharing.
The Investor need some/any document, I'm sending: Company Logo, Photo (Product, Packaging Activity, Factory), LoC ( Letter of Commitment) for Export, etc.
The finance use for produce white charcoal in another city: Making new office, making new store, making new warehouse, buying truck for transport them, buying land for building, etc.
We have buyer for our products right now.
Opportunity for the investor
We need some investment to develop a production unit in another city (where the wood belongs). The financial support will be used to pay to new employees, buy the wood, pay/rent a plot where the white charcoal is to be produced, and etc.
We are looking only for a soft loan and will we give you some of our profit to pay back your investment.
Our company is profitable at up 40% net.
Looking for similar investment opportunities