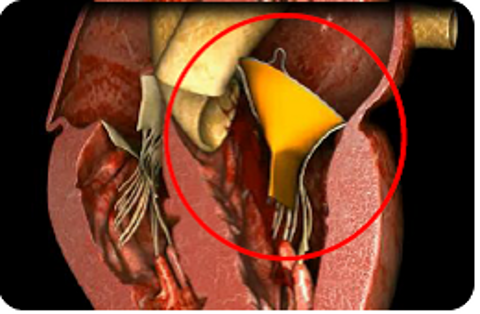 Our mission is to provide a safe and minimally invasive solution for treating every patient that suffers from mitral regurgitation (MR).
The company's proprietary, minimally invasive mitral valve implant meets a critical need. There are 1.6 million American patients suffering from mitral regurgitation (MR) -- and 50,000 new patients diagnosed each year -- who are not candidates for open heart surgery, today's standard treatment for acute MR.
The market opportunity for the newly diagnosed cases in U.S alone is estimated at $1.5 billion.
MitrAssist is founded in 2009 and has completed a successful acute proof of concept and chronic evaluation. It expects to complete chronic animal trials by end of Q1/2014.
The Company seeks $600,000 to complete transapical chronic animal studies.
The company's novel valve-in-valve approach offers a number of significant advantages over minimally invasive solutions, both existing and in development:
• Preserves the natural mitral valve functionality
• Has minimal effect on heart physiology
• Conforms to any anatomical shape and is designed for long-lasting results
• Is easy to implant, dramatically decreasing the length of the procedure and patients' recovery time
• Treats all MR cases and suits patients of all ages
MR is a serious condition that occurs when the heart's mitral valve doesn't close tightly, which allows blood to flow backward in your heart. This failure affects the heart's pumping efficiency, causing it to work harder and possibly leading to congestive heart failure.
MitrAssist has developed a minimally invasive approach to treating MR: a proprietary implant that is placed on top of the heart's own mitral valve and works in unison with it to enhance the valve's functionality. MitrAssist's "valve-in-valve" approach brings an improved, safe, cost-effective treatment solution for all MR patients.
Looking for similar investment opportunities