Country: Mauritius
Industry: Tourism, Recreation
Stage: Exit/Sale of the business
Investment size: $1,350,000 / min. $1,350,000
Type of investment: Equity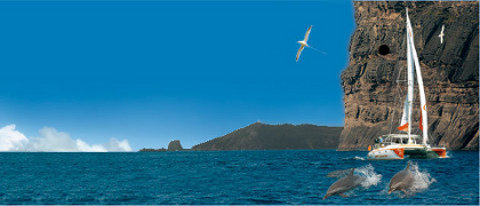 This is one of the most successful cruise charter companies operating out of Grand Bay - Mauritius' bustling tourism centre and gateway to the magnificent Northern Isles. The company is nearly 4 years old, owns two magnificent catamarans and one speedboat that are kept in a brand new state (combined asset value of 800,000 USD), and generates 275,000 USD in annual profits.
WHAT WE DO: the company offers a wide range of cruises along the north, northwest and western coast of Mauritius. We offer island discovery cruises to the northern isles, sail & dive cruises, deep-sea fishing cruises, dolphin & whale watching cruises (dolphin are present 95% of the time), multi-day cruises, sunset and moonlight cruises, evening dinners or parties, and corporate cruises.
OUR SALES: our website generates over 50% of our revenue. The rest of our business is generated through numerous partnerships with tour-operators, hotels and the local corporate sector.
OFFICE LOCATION: fantastic seafront location overlooking all three vessels, with 4 bedrooms and direct access to a near-secluded beach. Rent is an absolute bargain at Rs 38,000. Can serve both as home and office location for the owner (as is presently the case). Photos available.
EXPANSION POTENTIAL: Unlimited! Currently we mainly offer cruises along the northern and western coastlines of Mauritius; operations can be expanded to the east and south through additional marketing with hotels and tour operators. There are many additional potential partners among tour operators and 4 - 5 star hotels that we have not yet approached.
The company also has enormous potential for expanding into highly lucrative new niche markets which we have just begun to exploit, such as the sail and dive market, the salt-water fly fishing market, the sail & golf market and the multi-day live-aboard market. We are pioneers in all of those areas for which our current partners (tour-operators, hotels) have expressed great interest.
MANAGEMENT: This is a business that runs on its own – the day's work for the Principal often ends at 8h30 once the boats have gone out for the day. The acquisition of the business would automatically buy a foreign investor the right to reside in Mauritius. No prior experience in the cruise charter sector is required to manage this business: the current owner did not have any.
REASON FOR SELLING: personal reason – the principal seeks to move his family to Australia.
SUPPORT & TRAINING: One month for training and hand-over
NUMBER OF EMPLOYEES (including self): 9
There are several cruise companies operating in Mauritius and from Grand Bay, but our company has built major competitive advantages over the rest of the field, thanks to the quality of our vessels, the friendliness and professionalism of our staff, the high reputation of our service on-board, our willingness to offer a personalised service, and our pioneering spirit which has led us to venture into untapped markets.
We are the only cruise charter company in Mauritius covering both the western and the northern coast, thanks to the high-performance design of our vessels.
Our comparatively large vessel capacity enables us to meet the demands of large corporations looking to organizing outings for their employees.
The ownership of two catamarans (as opposed to a single one) also affords us much flexibility compared to the rest of the field.
This is a unique opportunity for an investor seeking a potentially high return on investment (20-25%) in a country known for its political stability and friendly foreign investment environment.
Looking for similar investment opportunities