Country: Mozambique
Industry: Energy, Natural Resources, Mining
Stage: Expansion/Growth
Years in operations: 25, Employees: 150
Investment size: $600,000 / min. $350,000
ROI: 45% in 25 years
Type of investment: Equity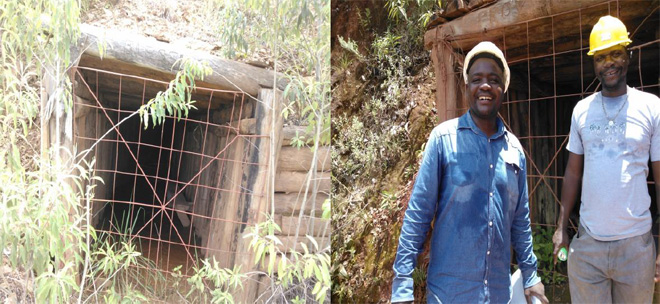 The gold mine was last operational about three years ago and the geological survey, engineer reports and licenses are available to interested investors.
$350,000 is required to set up a cyanidation and elusion plant to recover over 74kg gold in three gold dumps. We will use the proceeds to develop the gold mine.
Our company is looking for cash investor to open and set up a mine with over 74 kg in dumps. This will be on a claim with a projected gold quantity of over 3 tons. The mine was last operational about 3 years ago and the geological survey and engineer reports are available to interested investors. The mine is located in one of the richest gold belts about 11 km from Manica City in Mozambique and about 35 km from the Forbes border with Zimbabwe.
The labour is very cheap and the investment is for 25 years. There is also alluvium gold on this claim but needs to be developed. A cyanidation plant is necessary in order to recover gold from the solid rock ranging from 2.5 g to one 98 grams per ton of rock.
We have completed sampling, tested and approved the mine by labs. Certificates are also available.
The first stage is setting up a cyanidation plant to recover gold in three dumps. The previous miner was using a gems table and from interviews done by our company mining engineers a lot of gold escaped due to orthodox gold recovery methods.
This will guarantee the viability of the project and if investor wants to quit the company will pay him off within 6 months. The mine will start to produce within 3 months and on the 4 months very possible to pay back
This mine is located on the same belt with a famous Zimbabwean mine Redwing situated about west of our claim. Our claim is in Mozambique and a detailed report on the rock formations and belts is available for scrutiny to interested parties.
The first stage will use 350 000 as follows:
• Cyanidation setting $100 000
• Licensing $50 000
• Government levy 60 000
• Electricity $25 000
• Security guards back pay $35 000
• Servicing of audits and ancillary equipment $25 000
• Other expenses including roads rehabilitation 55 000
About two rounds of financing 1 month apart can do.
Opportunity for the investor
The initial injection of $ 350 000 must be payable over 6 months with production starting within 3 months. Qualified personal have guaranteed that within 30 days from setting up the cyanidation plant the can start production.
Both hands-on and silent investors are welcome. Further expansion includes diamond drilling to ascertain underground belts and development of alluvial gold recovery on the claim.
Looking for similar investment opportunities