Country: Sierra Leone
Stage: Start-up
Investment size: $60,000 / min. $50,000
Type of investment: Equity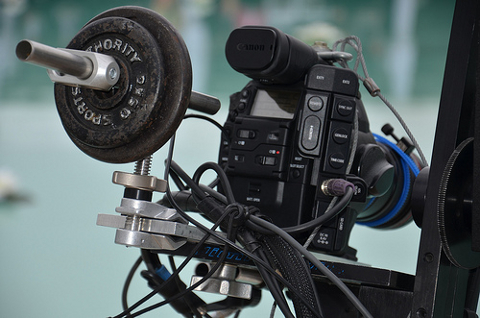 To help Sierra Leone get discovered in the media sector in West Africa such as the likes of Ghana and Nigeria, I intend to set up a full media house for movies/music.
The media House will consist of a full kitted video production unit (note, we lack this in the country at the moment, and there is also high demand for this) the video unit would consist of equipment for production of movies/documentaries/music videos. Furthermore, the media house will have a fully equipped music studio, where talented artists will be signed into and promoted under the our media house.
An events company will be created to promote shows and plan great events that will help the entertainment industry in sierra leone grow A professionally built website to help promote artists/events/movies and help put Sierra Leone on the map of entertainment in Africa
If we take everything into consideration, to set up a full media house, the competition will be none, because presently there are no fully functional media houses that are equipped for high budgeted movies. Nigerians and Ghanaian have started coming to shoot in Sierra Leone, but they always have to carry their equipment with them, since there are no such supply in the country.
• This is to help Sierra Leone get recognized, as there are talents that are yet to be groomed and sold out to the world and also talents that are already groomed but lack the opportunity to be discovered.
• The video production section: there are no fully kitted video production companies here, so equipment can be rented out to foreigners and locals who are into the video production stream. Additionally, we can put together a team of video production team who will offer services at a specific prize
• There will be a Record label and music studio: the music studio can serve as an advertising tool to musicians that are already into the music business. We will have the proper music equipment to help create the perfect sound which in turn, will help them get the right reactions from fans. Also, in-house artists that are signed, will record albums that will be sold out and the business will pay dividends to the artist.
• Promotional Website: at this moment, we lack promotional website where artists, movie makers etc. can promote and sell out their work to the world, so we will provide this service at an affordable price and be the major internet marketers in Sierra Leone, if not the only one.
• I have a lot of experience from the entertainment sector. I happen to shoot and edit movies currently and I have also worked in a music studio and have 80% knowledge in that aspect. Presently, my main job is the marketing and events coordinator at a new resort however, I have 5 years of experience, on every aspect of my plan.
• The funding is for the purchase of the equipments and office rental
Opportunity for the investor
Negotiable terms, my main aim is to get this project going, as soon as possible.
(cc) Image courtesy by Joe Shlabotnik
Looking for similar investment opportunities