Country: Sri Lanka
Industry: Agriculture
Stage: Seed
Investment size: $50,000 / min. $10,000
ROI: 125% in 5 years
Type of investment: Equity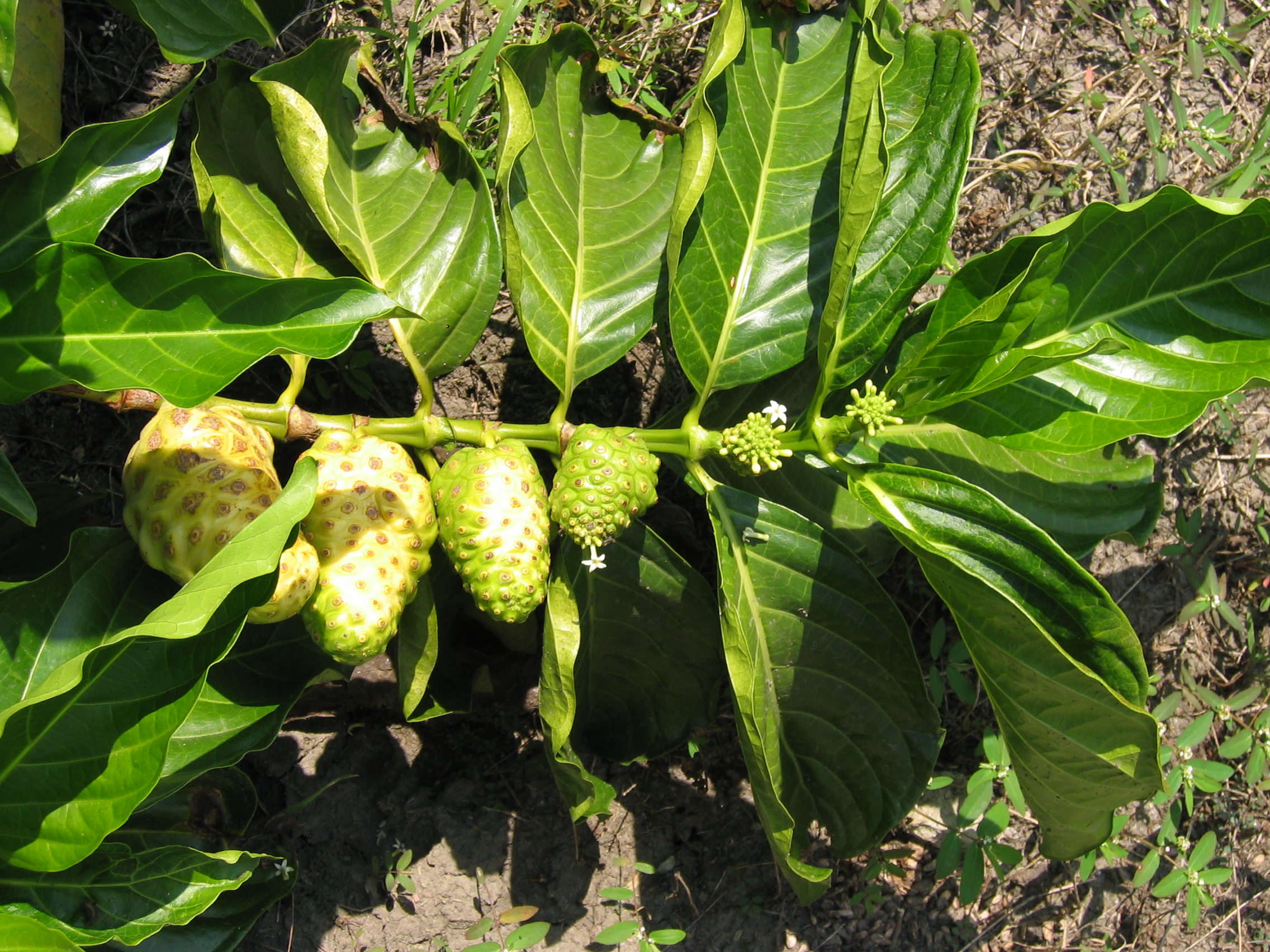 Noni fruits. Image courtesy of Michael Hermann from Crops for the Future Foundation.
Organic Noni fruit cultivation will be done on a 5-acre land. 1000 plants will be planted initially. Expecting a 3 MT out put per year.
Noni is a small evergreen tree found in South East Asia. Historically, noni was used to make a red or yellow dye for clothing. It has also been used as medicine.
Noni contains many substances, including potassium. Some of these substances might help repair damaged cells in the body, activate the immune system, and have other activities.
Morinda citrifolia fruit powder contains carbohydrates and dietary fibre in moderate amounts.[14] These macronutrients reside in the fruit pulp, as M. citrifolia juice has sparse nutrient content.[15] The main micronutrients of M. citrifolia pulp powder include vitamin C, niacin (vitamin B3), iron and potassium.[14] Vitamin A, calcium and sodium are present in moderate amounts. When M. citrifolia juice alone is analyzed and compared to pulp powder, only vitamin C is retained[15] in an amount (34 mg per 100 gram juice) that is 64% of the content of a raw navel orange (53 mg per 100 g or 89% of the Daily Value).[16] Sodium levels in M. citrifolia juice (about 3% of Dietary Reference Intake, DRI)[14] are high compared to an orange, and potassium content is moderate.[16]
Morinda citrifolia fruit contains several phytochemicals, including lignans, oligo- and polysaccharides, flavonoids, iridoids, fatty acids, scopoletin, catechin, beta-sitosterol, damnacanthal, and alkaloids.[17] Although these substances have been studied for bioactivity, research is insufficient to conclude anything about their effects on human health.[2]
Source Wikipedia.
https://en.wikipedia.org/wiki/Morinda_citrifolia
Organic Noni fruit cultivation will be done on a 5-acre land. 1000 plants will be planted initially. Expecting a 3 MT output per year.
Nutritional Value
100 grams of Noni fruit contains 95.67 water, 15.3 calories, 0.43 g protein, 0.1 g total fat, 0.54 g ash, 3.4 g carbohydrate, 0.2 g total dietary fibre, 1.49 g sugars, 0.1 g sucrose, 0.32 g fructose, 0.1 g lactose, 0.1 g maltose and 1.17 g dextrose. It provides 37.39% of Vitamin C, 2.62% of carbohydrate and 1.01% of calcium.
Health Benefits of Noni fruit
Noni fruit can cure various health ailments. It assists in recovering diabetic sufferers. It helps to prevent cancer, liver problems, relax muscles and also provide relief from diabetes and gout. It possesses antipsychotic, antibacterial, antifungal and anti-inflammatory properties. It helps to maintain skin health, promote the level of energy, speeds up the healing process and enhance the immunity power. It possesses impressive amounts of minerals, vitamins and phytonutrients. It has antioxidants such as quercetin, pinoresinol, vanillin, kaempferol, proxeronine, isoscopoletin, scopoletin and bisdemethylpinoresinol.
Antioxidant properties
Noni fruit possesses anti-oxidant properties that help to neutralize the oxygen free radicals and their effects. The research shows that the Noni fruit helps to improve radicals scavenging abilities and provide relief from oxidative stress and its damage.
Treats cancer
Noni fruit possesses anti-cancer properties that help to prevent the cancers such as liver cancer, lung cancer and renal cancer. It helps to reduce the chances of cancer because it blocks the carcinogen DNA binding and prevents the formation of the adduct. Additionally, evidence shows the efficiency of Noni fruit against the growth of tumours in mammary glands by reducing the tumours.
Prevent gout
Noni fruit helps to extend the therapeutic effects that help to treat gout. Noni fruit helps to cure the features of the disease to the inhibitory actions on xanthine oxidase enzymes that involve in gout and its problems. The research shows that the Noni fruit has a curative effect which is used for thousands of years.
Strengthen muscles
Noni fruit has relaxing properties in the muscles. The research shows that Noni fruit possesses an antispasmodic property that helps to block the voltage-dependent calcium channels and intracellular calcium secretion. It helps to suppress the spasms of muscles and calms the discomfort and pain.
Cardiovascular ailments
Noni fruit has to dilate properties due to which it comforts the muscle cells in the cell walls that results in the proper blood flow in arteries. Its vasodilator properties regulate blood pressure and help to maintain heart health. Additionally, Noni fruit has positive effects to maintain cardiac health. It helps to reduce the level of bad cholesterols, homocysteine, total cholesterol levels and raise the good cholesterol level in the body.
Source
https://www.healthbenefitstimes.com/health-benefits-of-noni-fruit/
For obtaining land and required farming machinery.
Looking for similar investment opportunities