Country: Turkey
Industry: Energy, Natural Resources, Mining
Stage: Expansion/Growth
Years in operations: 3, Employees: 8
Investment size: $20,000,000 / min. $5,000,000
ROI: 50% in 5 years
Type of investment: Debt, Equity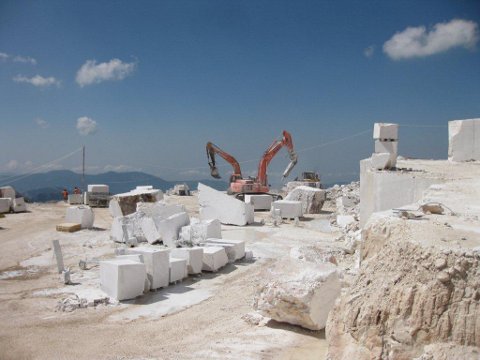 Our company owns one of the largest light beige marble quarries in the world. There is huge demand for our marble, especially from China. We are targeting to produce and sell minimum 100k ton marble block per year, with an EBITDA of $10 million.
Our company started its marble trading business in 1995 and focused on China's block marble market since then. With 17 years of experience in marble trading we have become one of the most successful marble exporters of Turkey.
Recently we have obtained the mining license of one the largest marble quarries in the world. According to the report prepared by Suleyman Demirel University, Department of Geology, our quarry's marble reserve is 1.5 billion tons, of which minimum 100 million ton block marble can be produced.
The report also states that our marble quality exhibits a structural similarity with the world famous light beige colored Spanish Crema Marfil, which has been known for over hundred years and the most attractive marble type all over the world. Furthermore, our marble quality is superior to Spanish Crema Marfil in terms of its polish ability and resistant against tarnishing.
With the $20m of investment throughout 5 years, we are planning to produce min 100k up to 300k ton per year block marble. The current selling price is $150/ton minimum but the price can go up to $400/ton easily. With min sales price, we are expecting turnover between $15m to $45m and EBITDA of $8 to $30m per annum.
Our initial selling price is 1/3 of the Spanish competitors. Our marble quality is even better than the Spanish one. As being one of the 5 largest marble exporters of Turkey, we already have a very large and settled customer base, especially in China. Even if we produce 1 million ton per year, our quarry's reserve lasts for 100 year minimum. The beige marble is the most demanded marble color in the world. Among the beige colored marble, Crema Marfil is the best known and the most famous one. There won't be a sales problem issue for this natural stone.
Our marble quarry has enormous marble reserves but we need financially strong partners to increase our production capacity.
Opportunity for the investor
We are willing to sell 49% of our quarry for $20 million. We will increase our production to 300k ton per year throughout 5 year with this investment. We are targeting an annual turnover between $15m to 45m with min. selling price. Our EBITDA figures will be between $8 to 30 million. Therefore, the investor's 49% shares will earn $4 to $15 million per year. The average ROI for the first 5 years will 50% per annum. The payback period of this investment is (20m/4m) 5 years with the minimum price and production.
Looking for similar investment opportunities