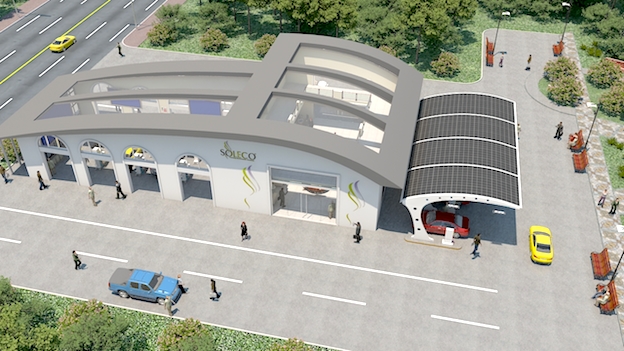 The company is looking for angel or equity investors. This environmental adventure business is a start up project with 30% ROI.
We are a unique marketing company hoping to offer tour operators the opportunity to re-position themselves in the market, to engage and improve on what they do best, while we focus on getting them the clients that are committed to what they do.
Our focus is to highlight the opportunity for adventure and to create a product and branding that would speak to travelers' desire to have natural, cultural and active experiences, and to engage more deeply with local communities. We believe this type of branding is highly attractive to a growing and lucrative segment of the population.
We propose to develop and construct a next-generation oil change, electric-charge station and adventure travel center in a sustainable, environmentally-sensitive way. The driving theme facilitates environmentally and culturally-sustainable adventure tourism and planning for the benefits of our local and international clients.
The vision for SGL is to construct 75 sustainable facilities around the perimeter of the USA located mainly off Interstate 5 (1,381 miles), Interstate 10 (2,460 miles), Interstate 75 (1,786 miles) and Interstate 90 (3,099 miles), over a five-year period.
The development of these facilities would provide the following benefits:
• Create massive access to middle class Americans seeking oil change, quick charge and various worldwide adventure experiences.
• Electric car owners can finally travel around the entire USA without fear of running out of energy.
• Access to the same quality service for all SGL customers.
• One stop shop for all local and international adventure travelers
• Due to economy of scale we would have lower construction cost and lower adventure tour cost
• Blended and fully Synthetic oil change, 15 points inspection and fluid top off
Most of the centers would be located within recognized shopping malls and within a mile of the various Interstates listed. Customers upon entry to the facilities can relax in their vehicle while observing 3D, HD trailers of various adventure tours and suppliers product videos.
The debt will be repaid /secured by project revenue and by all assets, including a mortgage on the facilities and real property, and assignment of all purchase agreements and permits, including any letters of credit or performance bonds.
The project will require approximately $20 Million in Capital with annual earnings beginning in the second year on an EBITDA basis of $9,487,611 and total sales in the second year are expected to be $3,039,000 per location with an expected gross profit of $1,518,580.00.
Looking for similar investment opportunities