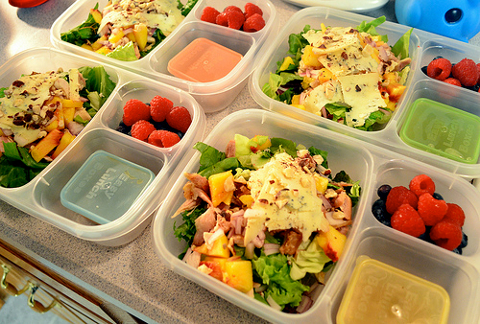 We are looking for $55.000 to launch the 1st delivery & take away. In exchange of that amount of money, we are going to give away a 25% of the franchise.
Description of Business
The idea is to create a Franchise of healthy fast food in Uruguay. Our differentiator is that instead of selling "Fast Food" we sell "Fast Good", a term that is becoming popular in the world, where people eat healthy fast food. We want to offer products that exceed the standards of market quality.
We will be focusing on two target groups. The first one refers to employees of companies who will hire our service in a B2B mode. On the other hand we will cater for the individual clients of our Restaurants – initially, residents of Pocitos and Punta Carretas, who wish to have a quality, healthy, nutritious, rich and fresh dinner.
Product
Our service is to provide to the customer an excellent service and sell healthy and natural products without preservatives, via minimarkets and restaurants for natural goods.
We will be delivering an offering that is not being offered unitarily in Uruguay so far, which is popularly called FAST GOOD. That is what is putting us two steps in front of what is offered today by our competition in the country. We are going to sell to companies too, with a B2B service where one company may ask for advance orders and assemble large scale orders for their employees. On the other hand we will be proving a restaurant service.
Market
We are going to start with locations with high concentration of residents. Our first zone will be Pocitos and Punta Carretas which is the area of MVD that have the highest rate of residents. According to Census 2011 more than 223,201 people live in the area, which is a significant number for Uruguay.
Public
Our main audience will be residents of Pocitos and Punta Carretas because of their socio-economic level and high population density. This area also has a high rate of orders to Restaurants. We are different than most of the deliveries, and we are going to focus on the people who arrive to their home and want to order a healthy product that seems homemade.
After the company is established we plan to expand our market, opening Fresh Eat in others densely populated areas. Also, in a secondary level without being discriminatory, we will take into account the economic level of the area because the people who have a higher economic level usually take more care of their body. For that reason we could also target areas as Carrasco, Punta del Este in season, etc.
In Uruguay this kind of Franchise has not been established so far. We find several Restaurants offering similar products to ours, but not within one chain. They are places like La Taqueria, Blowfish Sushi & Salads, Sushi Go, Wok in Box, selling the same products, some emphasizing the health benefits and others, the product they sell. We sell the products made in a healthy way and we aim to innovate in the same. This is why we will innovate in the composition of the dishes, changing certain common ingredients.
For this project we will need US $55.000, that are going to be destined to cashflow, place and rent, machinery, marketing and a S.A. In the second year we are going to expand the Delivery & Take away to other zones and open a Natural Minimarket in Downtown where all the offices are.
Opportunity for the investor
For start, our idea is to provide Delivery & Take Away service. To carry out our project we need US $ 55,000 which we are going to collect from investors. In exchange for the money we are going to give a 25% of the franchise that we are going to develop.
Image Source: Flickr CC, Author: Lynn Gardner
Looking for similar investment opportunities