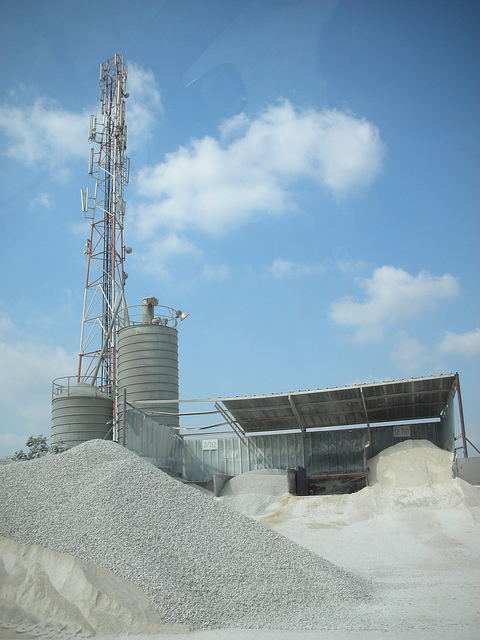 We are looking for funds to setup a 3000 tons per day cement plant, 1000 tons per day hydrated lime plant and 1000 tons per day aggregate plant.
The cement production costs is estimated to be US$120 per ton. The current market cement price in Zambia is US$259 per ton and the hydrated lime market price is US280 per ton. Aggregates production is estimated to be $5 per ton, whereas the current market price is $10 per ton.
The limestone deposit/concession covers an area of 250 square kilometers and it's the largest in Zambia, with an estimated reserves to well over 200 tons millions. Power lines and water is running through the limestone concession as well as a geological report and other documents are available.
Initial studies carried out on the area of rock chippings carried out by SGS Laboratory South Africa showed the concession to have high grade limestone.
Market survey carried out in Zambia shows that customer demand for cement is continually exceeding our quota allocation of the product that we are getting. This is due to the expansion of the construction industry in Zambia which has exceeded 10% per annum for the last 10 years and is poised to increase even higher for the next 5 years. The projected increase in demand is partly resulting from the ambitious infrastructure development projects being spearheaded by the Zambian Government.
Production volumes of cement from the existing local manufacturers does not meet fully the local demand growth for cement in the next 10 years. Current demand for cement on the local market is estimated at 4 million tonnes per annum according to the N.C.C (National Council for Construction). Installed capacity for local production of cement will cover only about 60% of demand even after commissioning of the 1,4 million tons per year.
The hydrated lime which is used in the production of copper cathodes and other copper products is in high demand in Zambia and Congo, with the ever increasing number of copper production from mines expanding and new ones being constructed. Aggregates are needed for the construction of tarred roads covering 8,000km in Zambia, making the demand for the material very high.
• Our Knowledge in the cement industry.
• Warehouses located along line of rail.
• Already selling cement for a large manufacturer.
• Already have established buyers in and around Zambia.
Currently there is a high demand in Zambia and in the region and it is set to increase every year. We are also, currently selling for a large manufacturer and have been in the business for 10 years.
The Investment required is US$300 million which will be used to setup all 3 plants on one site with a mining right license covering 250 kilometers square.
Opportunity for the investor
We offer 70% to the investor.
(cc) Image courtesy by Yoav Lerman
Looking for similar investment opportunities