Country: Cameroon
Industry: Agriculture
Stage: Initial growth (first revenues)
Years in operations: 2, Employees: 6
Investment size: $34,300 / min. $30,000
ROI: 32% in 1 years
Type of investment: Debt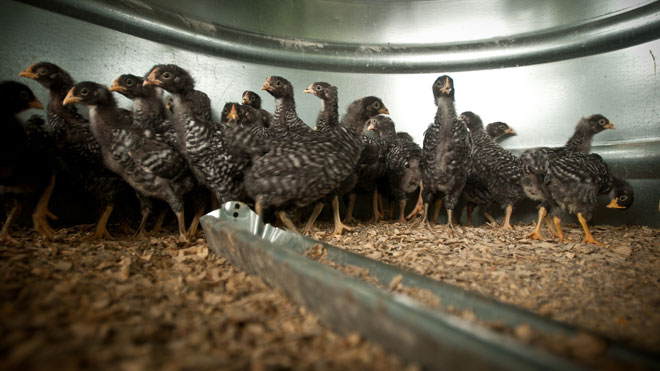 According to the research statistics, poultry meat production was 870,000 tons in 2009 showing an increase to 1,820,000 tons from 2014 to 2015. Currently this sector shares about 1.03% in the country GNP with a workforce of 0.5 million mainly local men and women.
We started a poultry farm in 2014 and the demand for the chicken is growing higher than we expected. We need capital to grow.
INVESTMENT PROPOSAL FOR A POULTRY FARM IN CAMEROON
Our company was created on the 6th October 2014, active in offering tax consulting services and accounting auditing and finance services to Cameroonians, sensitizing and helping business men and women, real estate owners on how to handle their tax issues in Cameroon. In this department we focus more on tax declaration, providing accounting soft-wares, Corporate Auditing, preparing corporate statement of account, cash flow Statement and balance sheet for Companies. Also on contract bases we supply Electronic Cash registered machines and household products to local business people. This helps to ease the calculation of their sales turnover and to grow their business. We are declaring taxes for over 109 local business men and women in Cameroon, and each declaration cost 5,000 cfa (€7.62) per Month. The company has 2 permanent employees and 1 part-time employee in the tax and accounting department.
The cereal-based diet in Cameroon is deficient both in calories and proteins. An average person in Cameroon requires 70 grams of protein per day and out of it, 27.4 grams comes from the animal source. Amount of protein per 100g of Chicken is 31g, which therefore means that each Cameroonian needs to consume 200g of animal meat per day. Cameroon, like any other developing countries, is facing protein shortage. The per capital daily intake averages of 24.6 grams protein is needed by an average Cameroonian. To meet the demand of this nutrient, Cameroonians needs an additional production of 0.5 million large animals and 1.5 million small animals, and 3.01 million birds per year. For the past years, poultry farming in Cameroon is kept as backyard farming for household needs by must Cameroonian although there are some cooperative union farms showing interest in this industry.
The Government of Cameroon has placed a ban on the importation of chicken in to the country. The reason behind the ban is to promote the local poultry farmers since the imported chicken has devastated the local poultry business and the government aim at promoting more local poultry farmers and poultry slaughter houses.
As a result of this ban and the shortage in animal protein in Cameroon, In March 2015, our company started a livestock department which gave birth to a small poultry farm in the South West Region of Cameroon. This farm is operated by a qualified graduate from Cameroon Pan-African Institute for development in West Africa with three years' experience on poultry farming.
After two months of operation, we found out that the market is a very attractive to invest in and we increased the number of chicks in our small farm. Our poultry farming operation has been in development for the past 6 Months. At present, we are operating the business with a capacity of 500 chicks but the demand for our chicken has become much more than we expected, and we would like to expand the business.
The poultry industry in Cameroon has high yield owing to the fact that Cameroon temperature is suitable for the rarely of Chicken, low cost of heating, low capital input and chicken consumption is acceptable by all tribes in Cameroon with no cultural barriers. As a result of good climate, the risk of bird flu is less, and for more security, the birds are often vaccinated 3 times before they are mature for distribution. On the other hand, the local farmers registered low yields because of lack of finance to enhance the production efficiency.
To eradicate similar problems faced by other farmers, the company has put in place an efficient management system to play a key role in the technicality and profitability of the poultry farms. We have experts who handle the management of our poultry farm.
Also, we undertook the initiative to search for foreign investors to invest money into this industry and to build an international standard poultry farm which could supply Cameroon and central Africa (CEMAC ZONE).
In Cameroon, poultry farmers take interest in all the management activities. This is to say, 77% prefer to feed their birds themselves, and while 84% personally perform all management functions and 42% favour vaccinating the birds themselves. This is as a result of the state not setting any standard for the product and lack of capital.
To increase the profitability of poultry meat in Cameroon, we have two formulas for mixing chicken feed, that which make our yield different from other local farmers. We use 28kg of corn, 14 kg of soybeans, 2 kg of concentrate, premix is .5kg, fish meal is 2kg, bone 1kg, 2 kg flour, 1kg BELGOFOS and 2 spoonful of BELGOTOX. Another starter formula is using concentrate groundnuts that comprises 30kg corn, 5kg of concentrate groundnuts, 12 kg of groundnuts, 2kg floor, 1kg of sea shell and 2 spoons of Belgotox.
Our poultry farm has competitors, which are, the local women and small cooperative poultry farmers union and the external competitors who are local cattle meat sellers. Less than 22% of these competitors have a good technical know-how of poultry farming management. We are not afraid of this percentage of competitors because our company is making up of good management team who has put in place an advance management skill from both local universities and Nederland Universities.
According to the research statistics, poultry meat production was 870,000 tons in 2009 showing an increase to 1,820,000 tons from 2014 to 2015. Currently this sector shares about 1.03% in the country GNP with a workforce of 0.5 million mainly local men and women.
Cameroon produces about 1.03kg per capital yearly for a population of 24 million. Also, there is high demand of eggs in Cameroon which is beyond the local farmers' capacity to supply, making the industry one with very high potential in Cameroon.
Poultry meat and eggs are the most consumed animal protein; unrestricted by any religion or culture in Cameroon. The Cameroon poultry industry contributes about 0.3% of the country's GDP.
Our Poultry farming is aimed at solving the problem of chicken scarcity in Cameroon and CEMAC Zone within 5 years. To solve this problem of scarcity, we need investors to invest in the industry and to increase our sales. Before mid-2017, our chicken should break even and start to be penetrating the CEMAC Zone. To achieve this goal, we need to implement new marketing strategy which involves focusing on selling our poultry products into our existing markets to gain a higher market share, Increase promotion and price adjustment.
We believe that our poultry farming could do amazingly well in the fight against shortage of protein in Cameroon and Central Africa as the ministry of agriculture identifies how effectively poultry farming could build consumer satisfaction, create jobs and boost the country GNP. Our poultry farm has now been created and is all set to expand.
The company staff are all qualified personnel with at least 3 years' experience in the international business and poultry farming, and the Managing Director studied international business.
There are four types of poultry housing depending upon the resources, the land and capital.
These are free or extensive system, semi-intensive system, folding unit and intensive (battery and deep litter) system. We chose the Intensive Housing System due to the availability of land surface at their disposal.
Our company would make her poultry meat known to consumers and potential buyers in Cameroon and Africa through word of the mouth advertisement, via the Company online marketing website, face book page, you tube page advertising, newspaper, TV and radio, and organizing exhibitions with the help of Comet Business partner Nederland. We believe we strongly need this amount of capital to start up this small standard poultry farm in Cameroon to buy the equipment and increase our operating capital.
Opportunity for the investor
35% return on investment and low risk. Secured.
A growing market and a new industry in Cameroon.
A large market.
Product has no cultural discrimination or ban in Cameroon.
Looking for similar investment opportunities