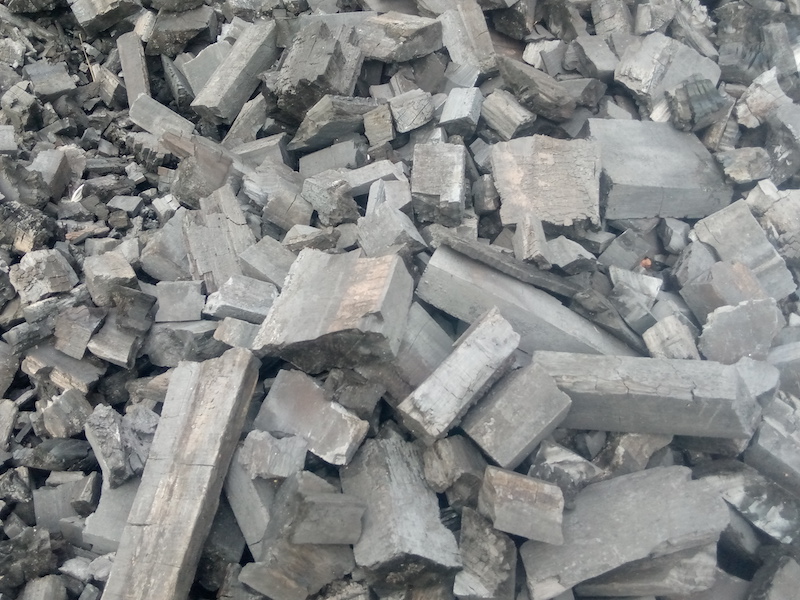 The charcoal export business is a lucrative one for anyone who chooses to venture into the export from export from Cameroon.
The project consists of producing hardwood charcoal from timber sawmills waste wood for export to the Middle East and Europe.
The gradual global shift from the mass distribution of oil products has opened up opportunities in several other energy sectors. This trend has set a pace for the widespread demand for cheaper energy sources for households and communities. Since the cost of kerosene, diesel, and petrol still somewhat carry high market figures, Africans and many other countries seek cheaper alternatives.
One lucrative source is charcoal, and this has given rise to a large charcoal export industry. Charcoal provides a low-cost method of cooking for local communities around the developing part of the world. Most of the locals living in these small communities cannot afford to use cooking gas, kerosene, or even electric cookers in the absence of electricity. And as a result, this Charcoal alternative represents more than 80% of the total energy used in preparing household meals in Africa. With a large charcoal market existing in Europe, America, & Asia, its global worth continues to retain a multi-billion Dollar value.
This poses a huge opportunity for investors looking to make investments in the energy sector. For instance, 70% of the slightly over 60,000 metric tons of charcoal used yearly in the United Kingdom comes from Africa.
A charcoal supplier exporting between 10,000 metric tons yearly would be generating an annual revenue of well over 2,000,000 Euros.
The charcoal export business is a lucrative one for anyone who chooses to venture into the export from export from Cameroon. Depending on the quantity, the buyer needs, your profit margins could be far higher or lower, but still substantial.
Starting a charcoal export business is simple way of building a constant income stream from a very easy to do business.
The arguments on the ethical rudiments of the charcoal business stand valid. While venturing into this energy sector would mean mass deforestation, global warming, and several other demeaning factors, without the charcoals been sold in the local markets, many Africans living in the local communities would be unable to afford high-cost energy resources like kerosene and cooking gas to prepare their daily meals. 80% of the individuals who use charcoal products live below the poverty line, and as such, cannot be forced to use products they cannot afford. This unfortunate situation causes them to use the low-cost alternatives available to them.
The project investment will help :
- Source charcoal kilns for mechanized production in Europe. Price of each machine is estimated at roughly $35000 each and project is planning on producing about 300 tonnes monthly.When each machine is producing 50 tonnes monthly, therefore six (6) kilns are needed for a monthly production of 300 tonnes at $ 210,000
- Annual Raw material purchase at $50,000.
- Building a simple make shift structure as the facility with industrial at $ 40,000.
- Purchase of two (2) Caterpillar Forklifts for carrying charcoal bags on Pallets. Cost estimated at $8,000 each for a total cost of $15,000.
- Annual operational cost, taxes, personnel wages etc at 40,000.
Opportunity for the investor
Potential investors will be allocated a 50% share in the business and on their own discretion will decide to operate as active or inactive partners. If the investor is also buyer of the product hardwood charcoal, the project promoters will enter a long term agreement whereby the client will own a certain agreed percentage alongside a reduce price on the product. More details upon contact.
Looking for similar investment opportunities