Country: Cameroon
Stage: Later stage
Investment size: $30,000,000 / min. $3,000,000
Type of investment: Debt, Equity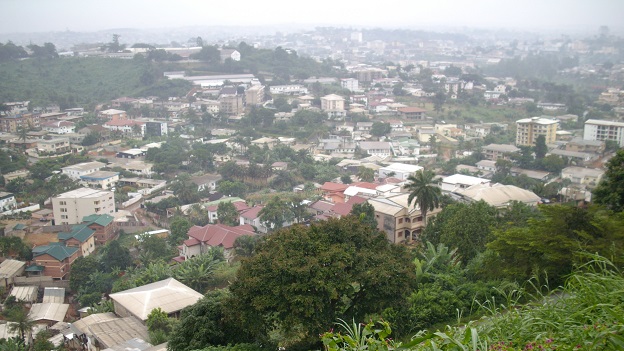 We have identified an enormous opportunity in untapped market. We are are seeking funds to develop a world-class Family Entertainment Center in Yaounde, Cameroon.
Yaoundé, the second largest and most important city in Cameroon, has had a very limited number of recreational options for over a decade. Although the city used to host two popular movie theaters, the lack of innovation and deterioration eventually drove them out of business 12 years ago. The town's one arcade game space couldn't escape the fever and was also forced to close. Since the closure of these facilities, entertainment has been dominated by the nightlife scene including nightclubs, bars, casinos, and lounges; and the youth has been suffering from idleness, especially during school breaks, and even harshly in summer. Members of the community are desperately seeking for appropriate, quality, and family-oriented entertainment experience. COULOIR is being created to fill this niche in the Yaoundé area by July 2014.
Our project focuses on family entertainment. The proposed concept combines various kinds of popular activities that all ages can participate in and enjoy as individuals or as a group. The purpose behind our business is to establish a profitable and sustainable business that offers an unique and refreshing atmosphere of fun, excitement, and relaxation through activities and amenities designed to appeal to any person.The idea is for any one to be able to enjoy our center by participating in any choice of activity.
The activities and services offered will spread over 5 hectares and will include video arcade and redemption games, bowling, roller skating, laser tag, paintball, miniature golf, pool and table games, trampoline jumping, rope quest course, rock wall climbing, indoor skydiving, go-kart racing, a gyro loop ride, a carousel, enchanted trails, a glass puzzle room, motion simulators, toddler/kids' play area, a food court, a movie theater, a sophisticated party room, a sports bar & grill, a luxurious spa, a karaoke-open mic- live show room, a barber/shoe shinning/magazines/flower shop, concession stands, vending machines, photo booths, a coffee and pastries bistro, a souvenir shop, and a Wi-Fi spot.
COULOIR will be able to immediately fill the void in this market by providing extensive recreation, entertainment, and facilities for all ages to explore and enjoy. We believe that by being the first to enter the marketplace and by establishing a quality business, COULOIR will become and remain a leader in the Family Entertainment industry in Yaoundé.
By going after this extremely promising opportunity, Our company will benefit from the first mover advantage. We will position ourselves in such way that we will not only be the pioneer, but also remain the leader in this industry for several years to come.
We are seeking $30 million in financing to develop this world-class family entertainment center by July 2014.
Looking for similar investment opportunities