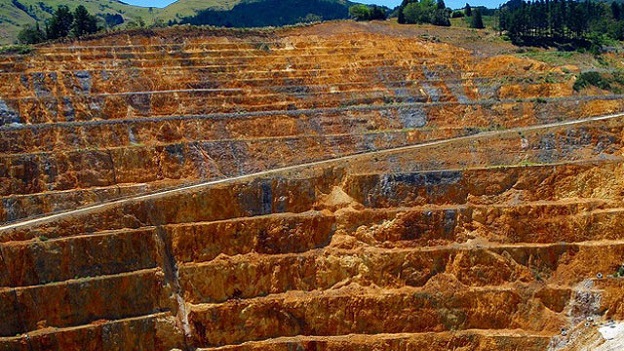 Our company is an emerging mining firm in Ghana which requires $30,000USD to fund its operations in small scale hard rock gold mining.
Our main area of mining specialty would be developed in hard rock mining and our considered sources of raw materials for processing are
1. Hard Rock gold ores
2. Hard Rock Tails
Our company does not own a mining concession and therefore initial production would be from hard rock gold ores and tails which would be purchased from licensed land owners and artisanal mining sites. This practice is common in Ghana and is applied by small scale gold producers who do not own mining concessions. These hard rock gold ores and tails are normally priced according to their grades (i.e. amount of gold deposit per tonne). We would test and purchase hard rock gold ores and tails that contain at least 2g/t of gold.
Hard Rock Gold Ores
Hard Rock gold ores of grades of at least 2g/t would be obtained and crushed into fine details of 2mm using our crushers. The slurry will then be passed through a concentrator to recover at least 1.5g of gold per tonne. This grade of of rocks or tails is just appropriate so we can in a worst case scenario be able to recover at least 1.5 gram through our processes using an Icon i150 concentrator. In the process of gold recovery worldwide, the best systems still lose some gold. The main goal in any recovery process is to take steps to recover as much as one can leaving very little to waste. An Icon i150 concentrator can recover 80% or more of the gold deposited in an ore based on the consideration of other relevant and related factors.
Hard Rock Tails
It has been established by Geologists through research that artisanal miners are only able to recover 30% of the actual gold present in their ores through their processing methods. This implies that tails from their processing still contain much gold and could therefore be extracted using better techniques and equipment. We will sample these tails from various artisanal mining sites in order to obtain grades of at least 2g/t from which we could recover at least 1.5g of gold per tonne using our gravity concentrators.
Our target after the first 6 months of operations would be to increase our production by 6. This we would do by increasing our processing capacity to 10 – 15ton/hr by purchasing a fine impact gold crusher in addition to an icon i350 concentrator. These equipment and their accessories would be purchased using proceeds gotten from our first 6 months of operations.
The $30,000USD is needed to fund operational expenses.
Opportunity for the investor
We are seeking $30,000USD as debt. We are proposing this investment to individuals with a desire to earn a return on investment (ROI) of 50% within a 12 month period and we reserve this opportunity to investors bringing a minimum amount of $15,000USD. This debt would be backed by 40% of the equity share of the company which would be owned by the partner(s) until all monies owed them are duly paid with agreed interest within a period of 12 months. Investors can also receive their returns in GOLD equivalent.
For further information or a complete business plan on the project, Interested investors should contact the director through Merar.com
Looking for similar investment opportunities