Country: Ghana
Stage: Start-up
Investment size: $200,000 / min. $70,000
ROI: 25% in 3 years
Type of investment: Debt, Equity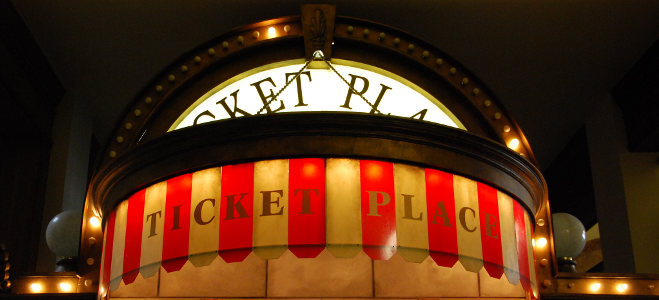 With a high demand for entertainment and showbiz outfits, we are sure of carving a notch for ourselves through which we will win the confidence of our clientele and subsequently create wealth through it. Image courtesy: Adam Fagen 2011, Flickr CC.
We require investment in our entertainment, events and logistics company to fill in the huge infrastructural and logistic deficits in the industry.
Our scope of business involves events organization and management, sound reinforcement, events logistics, multimedia services, promotional and concept development, record label and deals, musical and arts promotion, film production and entertainment in general.
We have taken time to study the market trend and it's prospects and there is no doubts that entertainment and events management is a very lucrative and has huge prospects in the West African sub-region. It is increasingly become a means of job creation and source of livelihood. However with the huge deficit in logistics and a reasonable platform for the industry to thrive, the industry is rather recording a very slow growth and is yet to get to the height it sought to be. This is where we come to creat the platform and provide the services that adds value to the industry in a form of logistics services.
Our revenue generation model includes, sales of tickets for events and shows, rentals services, record deals, sponsorship deals with corporate organizations, multimedia service, artiste management, live and recording studio sessions, and other promotional and advertorial services.
We expect to grow rapidly in the next 3 years to become a multi national events and entertainment company by means of continuously promoting our company through our shows and events organization. We also intend to become a household name in the industry and a major player in the entertainment industry to spread across Africa.
So far, we have quite a number of projects on bill which include a soon to be launched events to take place in Ghana next year. The promotional jingles and advertorials are already on going with our media partners in Ghana and Nigeria, however we hope to extend to all member state in the West Africa sub- region. Our effort was marred due to the outbreak of the Ebola disease.
We expect to break even in a very short while if. All the equipment needed are obtained. We have carried our our research and visibility studies and we are very much convince that we will be able to break even in just a year.
We hope to have open our own recording studio, have our artiste managed by a team of experts, and organize shows regularly.
One of the areas we also identified that needs attention is event centers. Most of the events centers have a limited capacity between 1000 and 1500 sitting capacity depending do the setting: Banquet or conference setting. We intend to also take up this project to acquire a mobile events center like the DOME which can sit minimum of 3000.
The funds we are looking for is mainly for the following:
1. To get a corporate office and furnish the office to a food standard
2. Purchase the equipments needed from China.
We are ready to offer a as much as 30% on investment depending on the facility nature. We also would love to have the involvement of the investor in the business for transparency, equity, and proper management. We are open for new ideas and innovations and proper monitoring of investment.
We are looking to form a stronger business team and we will be open to hand on involvement of our investors.
We have some few competitors who are currently having monopolistic urge on the market. However, most of them do not have the kind of equipment we intend to acquire. That alone gives us a better chance in the industry.
Secondly, the general public will have choices to choose from a specialty one stop house where all the logistics needed for an events or show is easily obtained. With our team of experts and a well tailored concepts development, we will give our competitors a good chase.
We are better off than our competitors because we have the international exposure. With our experience of the industry in Nigeria, where entertainment is a big thing we will be able to bring our experience to bare in Ghana where the industry is yet to take off. We would be glad to be part of the making dod the success story.
With the current trend of equipment we wish assemble, we are sure to be the best in the entertainment and logistic services provision. We will ensure we keep up the pace with updating ourselves with the current trend of technology and also equipment at all times in order to stay on top of our game.
These among others will be our way of sustaining our competitive advantage over our competitors.
Currently, there is a need for a change in the way entertainment and showbiz are done in the sub-region. We intend to promote cultural and regional integration using entertainment as a tool and this will be done by collaboratively working with other entertainment houses across the sub-region and other multimedia houses.
We are starting from Ghana given the huge potential for such investment opportunities in Ghana and our deep knowledge of the domestic market. The market in West Africa is gradually becoming bigger and we wish to also explore it and extend to other parts of the continent. With a high demand for entertainment and showbiz outfits, we are sure of carving a notch for ourselves through which we will win the confidence of our clientele and subsequently create wealth through it.
Entertainment houses and companies are making huge round for themselves in the industry and ours has the same potential for success.
We have organized some events in various capacities and they were all sound out events. Therefore, we believe with the right capital and logistics we will be able to breakthrough.
The needed funds are to purchase the equipment from China and Dubai. We have already done our research on suppliers and contacted some companies who supply the needed gadgets.
We also want to secure a an office space where we can operate from and carry out all business transactions as a corporate body.
The financing can be provided in two installments at a 70:30 ratio.
Opportunity for the investor
The debt investment will be paid back in two to three years with at least 25% return on investment.
In case of an equity investment we are willing to work together with the investor as part of the management crew. We can provide return on investment of about 20 to 30%.
We are generally looking for a hands-on investor but if the investor wishes to be a silent investor we will also appreciate it.
We are very positive that we would be able to pay back the required investment and the returns on investment in about 2 to 3 years.
Looking for similar investment opportunities