Country: Ghana
Industry: Real Estate
Stage: Start-up
Investment size: $3,000,000 / min. $1,000,000
ROI: 10% in 20 years
Type of investment: Debt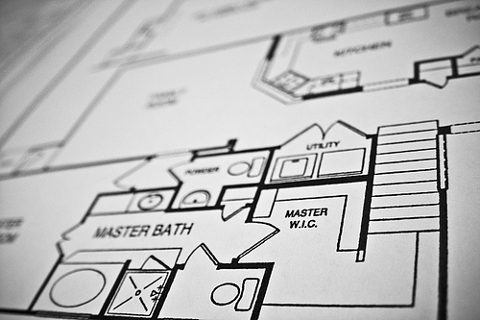 The company seeks to start business in the sector of housing projects, real estate & properties. We will put up low cost and luxurious houses for rental and direct sale.
We will put up 1, 2,3,4,5 bedroom houses with toilets, baths, and other facilities. 50 plots for single self-contained houses; 50 plots for 2 bedrooms: 50 plots for 3 bedrooms and 50 plots for 4 and 5 bedroom houses with full facilities. Our offering will include a comprehensive range of houses at vantage locations in Accra, the capital city of Ghana.
The project will start immediately after funding is secured, due diligence is done by investor, all and documents are duly signed by state authorities, which will be done by me. Within six months the houses will be ready for sale and renting and the business will start generating revenues.
Project/Services: 1 – 5 bedrooms for outright sale and rental purposes.
Target Market: government, corporate institutions/bodies, oil and gas firms, tourists, individuals, workers, families, educational institutions and training colleges, medical, banking, financial institutions, etc.
Revenue Generation Model:
Cost of Building:
• 2 bedrooms - $15,000.00
• 3 bedrooms - $20,000.00
• 4 bedrooms - $25,000.00
• 5 bedrooms - $30,000.00
Current Market/Selling Prices:
• 1 bedroom $15,000.00
• 2 bedrooms $35,000.00 - $45,000
• 3 bedrooms $45,000.00 to $70, 000.00
• 4 bedrooms from $45,000.00 to $90,000.00
• 5 bedrooms from $80,000.00 to $120,000.00
We are at the seed/start up stage.
Project Justification: There is a huge housing deficit of over 1.5 Million which the government is trying to address but finding it is difficult to raise necessary capital, so currently has urged the private sector and individuals to seek partnerships and funding to assist. The statistics provided are captured in the 2010 housing and population censors by the Ghana Statistical Services and also to venture into the job creation avenues for now.
Progress on The Project: I will supply the investor monthly, quarterly and yearly with returns and progress report on the project and business sales accounts.
Project Timeline and Key Milestone: The project will last from the beginning of construction to the point of last sales; and full repayment period or otherwise requested by investor for a joint partnership after the repayment period elapse.
Funding Needs: Funds needed is $2,000,000 for purchase of machinery, mixers, pans, wheelbarrows, shovels, other construction equipment, labour, materials electricity, water, roads, shops, etc.
Direct Competitors: Regimanuel Gray Estates, Modern Ghana Estates, Buena Vista, and many others who in this venture wanting to capture the vast markets and demands of Ghanaians.
We shall use local materials in vast quantities such as baked bricks and other new building technologies to build all the houses. And our prices will be reasonable to meet the average pocket of Ghanaians who falls mainly in the lower to middle and high income groups.
Our advantage is sustainable because of the flexible mortgage financing we will make available to our clients which will be based on a new model of rent-pay-own property base which is non-existent in the country.
Our current opportunities are vast for now due to the high demand for affordable houses which stands at a gap of over 1.5 million.
The Housing Business will rise sharply due to the ever increasing population growth, future infrastructure developments and increasing craze of Ghanaians for good living.
We will make money through the direct/outright sale, rent and mortgage of the properties.
We have been in this area for more than 10 years and continue to count.
To acquire new plots of government registered land, site planning, purchase of equipment, construction of houses, employment of labour, and administration.
We are looking for one (1) round of financing either in a single tranche or by instalments agreed upon in advance between us and the investor.
Opportunity for the investor
We need $3,000,000.00 for 10 - 20 years or at 10% ROI, as agreed by both parties.
Both hands-on and silent investors are ok.
Investment may be one time or in the following schedule 50% first year, 30% second year, then 20% the third year.
(cc) Image courtesy by owlpacino
Looking for similar investment opportunities