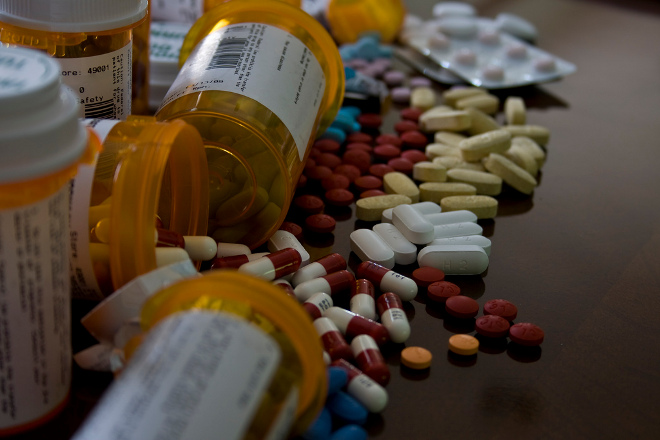 In the Indian OTC market there is no product for giving relief from menstrual pain. Image courtesy of NVinacco, 2008, Flickr CC.
In the Indian OTC market there is no product for giving relief from menstrual pain. 40% equity will be given to investors. We can hit the market in 45 days.
PRODUCT/S: Tablets for menstrual pain. The formula is the latest one. The product will be promoted by medical professionals.
TARGET MARKET: Girls who are studying in the 7th & 8th class are attaining maturing age. Menstrual cramps/pain is very common in menses. So far no company in India targeted this market segment as here pain killers are medical products and require prescriptions. At the same time ethically promoted products are being purchased in India without prescriptions. These are the so called Over-the-counter (OTC) drugs. So this is huge opportunity to grab. Through school girls we can reach their mothers and other female relatives and acquaintances to make a big impact. The product will be promoted by medical specialists only, so there will be no risks of rejection.
The market plan is designed in such a way that there won't be barriers in selling it. Initially, the product will be sold by prescription only and then will slowly attain OTC status like other products such as Meftal Spas Tab, which is now slowly becoming a very popular brand. The present Indian female population is 614.4 million, i.e. 61.44 crores. 65% of the female population is below 35 years. 72% of the population lives in villages in India. In villages knowledge and understanding of menses is low which is a great opportunity. The product which sells in villages has the potential to become India's no. 1 brand. For example the pharmaceutical company Mankind has become India's top company as it concentrated in micro markets like the old company Sarabhai.
REVENUE GENERATION: The product will be sold through C&F/ C&A/ super stockists in each state by taking initial advance cash deposit. They will in turn supply to stockists then to chemists/retailers.
PROJECT JUSTIFICATION: As there is a clear market gap for these products in the OTC segment the project will be successful. Initially, the product will be promoted through niche marketing and then other methods will be applied, i.e. advertisement in various forms.
PROGRESS ON THE PROJECT: Various manufacturers are identified. Brand name is ready.
PROJECT TIMELINE: In 30 to 45 days the product will hit the market with a complete marketing plan.
FUNDING NEEDS: For manufacturing and marketing.
OFFERING TO INVESTOR: 40% equity in the company
As of now there are no direct competitors. Indirect competitors if at all are only those chemists/retailers who are tempted to sell MEFENAMIC ACID + PARACETAMOL or such products if there is a good scheme.
The marketing plan is designed in such a way that the customer will be asking the product with pack design i.e. a strong brand association is built by marketing plan with the help of pictures on the pack which nobody is doing.
The advantage is sustainable since we will not stop with one product once the 1st brand is established we will take that advantage and introduce various other brands that are required for that customer segment. When the competitors start to copy the same plan we will launch other products so that the organisation growth is not hampered.
I am in the pharmaceutical ethical sales and marketing for the last 35 years and had worked in multinational and fast growing national companies. I am presently working as a senior level manager in a pharmaceutical company. As there is no product in this segment in the OTC market there is a huge gap which can be cashed on. As the awareness grows the demand will increase. Presently Meftal Spas is very popular brand and at least 25-30% of their sales are from non-prescription sales.
• 15% finance will be for product registration, organisation registration and patent filing etc.
• 20% for production
• 45% for marketing expenses
• 20% for salaries and miscellaneous
Opportunity for the investor
40% equity in the company will be given to investors. If terms are agreed we do not mind for an active partner joining us. Such a hands-on partner will be on pay roll in the company. Dividends will be 40% of the net profit after all taxes paid.
Finance can be provided in 3 instalments of 50%, 25%, & 25% with a gap of 3 months each.
Looking for similar investment opportunities