Country: Kenya
Industry: Construction, Engineering, Architecture
Stage: Initial growth (first revenues)
Years in operations: 1, Employees: 15
Investment size: $3,000,000 / min. $2,500,000
ROI: 30% in 1 years
Type of investment: Debt, Equity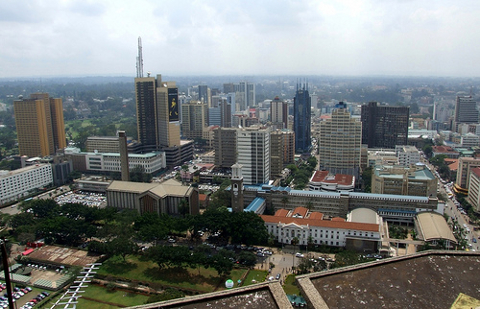 Aerial view of Nairobi from the Kenyatta International Conference Centre
A start-up company is looking to construct 28 serviced boutique apartments in Nairobi. US$1500000 has already been invested in the land acquisition.
The project intends to provide accommodation to travellers who pass by Nairobi for business or holiday.
The management team is well experienced in the hospitality industry and has worked in leading world class hotels in the USA, Europe and Africa.
The experience of the management team will come in handy to put the business on the world map.
The financing will be used for construction of the apartments.
Opportunity for the investor
An investor will get 49% equity plus a managerial post on the board. The rest of the amount will be taken as debt. The exit strategy is within 6 yrs. The construction will take 18 months.
Image Source: Flickr CC, Author: Jonathan Stonehouse
Looking for similar investment opportunities