Country: Kenya
Industry: Manufacturing
Stage: Start-up
Investment size: $1,000,000 / min. $500,000
Type of investment: Equity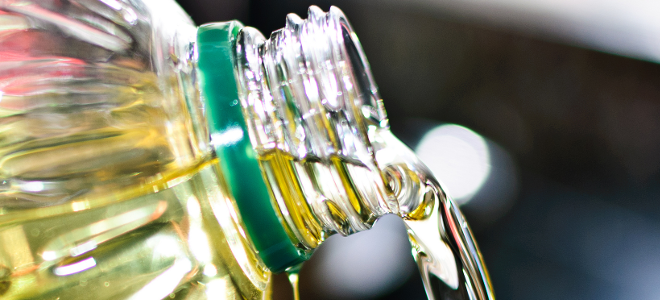 We foresee increased demand for edible oil, economic growth and increasing population to cater for. This makes the market for edible oil highly lucrative. Image courtesy: fdmount, 2012, Flickr CC.
Kenya consumes 400 million tones of edible oil annually. We produce only 20% locally, the remaining 80% is imported, costing the country over $500,000,000.
SHARE EAST AFRICA CAKE!
The imports are expensive and leave the country vulnerable. Besides the importation of petroleum edible oil ranks the second. We foresee increased demand for edible oil, economic growth and increasing population to cater for. This makes the market for edible oil highly lucrative. The government is encouraging local production and consumption, therefore incentives for local production of oil are likely to be introduced.

WHY EAST AFRICA?
Fifteen good reasons why you should choose East Africa as your investment destination:
• Market access to more than 150 million people
• Combined GDP size of about US$ 110 billion
• The world's fastest reforming region in terms of business regulation
• Simplified investment procedures and one stop center facility provided by national investment promotion agencies
• Generous incentives offered
• Vibrant and upcoming capital and securities market
• High level of intra-regional trade and cross-border investments
• Numerous investment opportunities traversing all sectors
• Abundant labour force – educated, trained, mobile, skilled and enterprising
• English is widely spoken; it is one of or the only official language in at least four of the five Partner States
• Insurance against non-commercial risk by Multilateral Investment Guarantee Agency (MIGA) and Africa Trade Insurance Agency (ATIA)
• Sanctity of private property guaranteed by national constitutions
• Stable political environment and high level of governance and democracy
• Consumer loyalty
• A warm and hospitable people
The East African Community (EAC) is Africa's fastest growing trading block and the investment opportunities that exist across its five member states - Burundi, Kenya, Rwanda, Tanzania and Uganda - are proving increasingly attractive to both the Diaspora and institutional investors alike.
African economies easily rank among the most resilient in the world. In the middle of the 2009 global economic recession, Africa was the only region apart from Asia that grew positively, at about 2%. The continent's growth has been on an upward trajectory ever since then- 4.5% in 2010 and 5.0% in 2011.
Africa is becoming an increasingly attractive hub for foreign investors in light of various economic, political and social reforms that are sweeping through the continent, resulting in a much improved business environment conducive for foreign direct investment.
Apart from that, there is widespread development of critical social and physical infrastructure, and there is an increasing pool of well-educated, English-speaking, enterprising workers in most countries across the continent.
There is also a significant boost in the spending power of Africans. According to the African Development Bank, Africa's fast-emerging middle class is now comprised of over 300 million people, and analysts from the McKinsey Global Institute estimated that general consumer spending across the continent will hover past the $1 trillion by 2013.
Expansion Expenses
• 3 press machines @ $5000: $ 15,000
• Filter: $ 5000
• Refinery machineries 10 tons/24hours: $ 70,000
• Factory rent 1 year @2000 per month: $ 24,000
• Lorry for ferrying sunflower seeds& oil: $ 18,000
• Installation costs: $ 7,000
• Stock capital: $ 500,000
Looking for similar investment opportunities