Country: Kenya
Industry: Medical, Health Care, Pharmaceutical
Stage: Initial growth (first revenues)
Years in operations: 3, Employees: 1
Investment size: $100,000 / min. $35,000
ROI: 30% in 3 years
Type of investment: Debt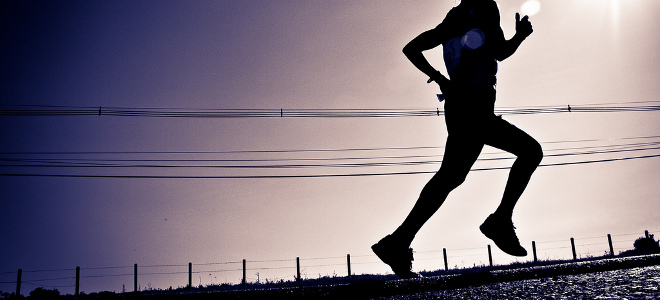 The Health Festival is an annual event that seeks to inspire, educate, and motivate people of all ages to embrace a healthy way of living through a fun, educational event. Image courtesy of jacsonquerubin, 2011, Flickr CC.
We strive to be the difference-maker in people's personal, family, wellness and professional success through educational events. We are striving to increase capacity.
We change lives through two main events at the moment. Our Soft Skills Workshops sessions and the Health Festival.
The timing is overdue for this venture. It today's demanding workplace, organizations are requiring more from candidates than knowledge and experience. They are also looking for soft skills, meaning collection of personality traits, positive attributes, social graces, communication abilities and competencies than enhance employee relationship and performance on the job that lead to a total fit.
Across Africa, there are thousands of health care professionals and companies that produce products aimed at the healthcare industry. Our intention is to ensure all these health care professionals and industry related companies become our clients since we have started a business that promotes and hosts health festivals across the country.
We plan to be successful by combining old fashioned values, going the extra mile, and using cutting edge event-planning software. Our company will lead the market, providing the same quality results, every time.
Our company intends to be one stop shop for the life you want!
Large corporations often decide that hiring out training and motivational seminars is more cost-effective than developing them in-house. Sometimes they send their employees off-site to attend these events; sometimes they invite the seminar presenter into their own facilities. Smaller companies are good seminar customers for similar reasons. They don't have the in-house means to develop training and motivational programs, so they rely on outside sources.
Professional and civic associations are always on the lookout for keynote speakers to set off their annual conventions as well as to conduct workshops and conferences. Business networking groups are prime candidates for programs on motivation, time management, organization, positive thinking and goal-achievement.
Another valuable--and voluminous--market is the mass market--the public at large--which has a voracious appetite for self-help programs.
Our customers are:
Corporate Organisations: Who buy soft skill management sessions for their staff. Secondly Organisations that buy exhibition spaces, sponsor or send participants to the Health Festival.
Individuals: Who sponsor themselves to attend our group workshops for personal development. And those who attend the Health Festival.
These clients are approximately aged 25 to 60.
Our revenue will be from:
Direct Facilitator Fee
Entry Fee
Exhibition
Sponsorship
Advertisement
Sale of merchandize
We want to continue to organize our company to make it more efficient and profitable so that both, our clients and our employees can get more out of their time. Our goal is to increase our corporate value by 200%.
We plan to establish and emphasize our brand as the have to go organisation if you want resources and guidance to leading a healthier successful life. We want to increase reach by 25% and continue widely branding our company.
We aim to hire 30 additional experienced professionals in marketing, sales, social media management and IT that can add to our existing talent-pool and help continue the steady growth of our business.
We have already had three health festivals and done soft skills management for over 50 companies and 1000 individuals.
We need funding for a capital base, expansion and other income generating related products.
Soft Skills Management Competitors:
We have many companies and consultants offering training to organizations in our region.
Luckily for us very few offer social/soft skills management . We also have an advantage of working with innovative, experienced and well known facilitators
Health Festival Competitors:
• Hospitals that have their individual events and screening campaigns
• Weight Management groups that offer weight loss events periodically
• Facebook groups for mothers -that have periodic events that target women and babies
None of our competitors offer all inclusive health solutions.
Soft Skills Management Market Needs:
Most organisations/individuals are recognizing that even though they excel in technical skills, they lack the "something" to make them, for example retain clients, have less staff turn over, have more leaders and less managers. That "something" is soft skills! The workplace has evolved and interpersonal dynamics cannot be ignored.
Individuals are yearning for growth in their personal development, and we offer guidance to do just that. Our learning solutions arer built on psychological strategies that empower an individual both personally and professionally.
Health Festival Market Needs:
Lets be honest. People want to live a healthier life. They want to be introduced to healthier behavior.
The world is moving to a healthy conscious lifestyle.
Health Festival promotes health and well being with an educational, fun, highly visible and interactive festival.
This is a fun educational event that consists of classes, demonstrations and screenings on current interest health issues.
Phanice the owner of business has been managed various events since 2009 majority being training events and medical scientific conferences. She has earned respect of expert facilitators, sponsors and attendees of these events through her dedication, hard work and passion. Phanice has what it takes to make this venture successful. She will count on her reputation to exceed expectations while continuously establishing an active client base.
The need of funding is to spread the word, far and wide, of our fantastic event. The funds will be used for event marketing, publicity, and brand creation and sustenance.
We need financing for three to five years to ensure the brand is recognized in the region.
Opportunity for the investor
Investment opportunity in Kenya for individuals or companies looking to provide business finance at a quick profit.
Looking for similar investment opportunities