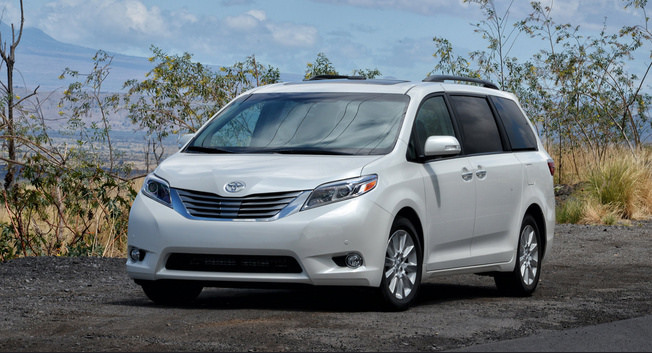 Carrying passengers from one state to another. The loan is to procure four vehicles. For debt investment 80% ROI in 2 years. For equity investment 60% profit in 2 years.
My product is in a high demand because people travel frequently from Lagos, which is my take-off point of the business to the destination I intend to commence.
I intend to situate my offices/terminals outside the general motor parks and close to the target market.
We also intend to introduce discount packages .
For this investment opportunity, we will use Sienna vehicles.
My target market includes but not limited to traders, businessmen/businesswomen, civil servants, workers, students, etc.
Although Lagos is one of the smallest states in Nigeria with an area of 356,861 hectares of which 75,758 hectares are wetlands, yet it has the highest population in Nigeria with over 21million people (apart from the millions who travel in and out of this city every day).
Lagos is the commercial hub and remains the economic nerve center of Nigeria and West Africa.
I intend to tap into this market, with the provision of quality services at an affordable price, thereby winning the confidence, loyalty and patronage of the customers.
I will use the most effective medium of advertisement to create awareness, which will also help in increasing customer's patronage and revenue generation.
At the onset, I intend to begin with one route, beginning from Lagos to one of the state in Nigeria (a very viable route).
Because of the anticipated growth for this investment opportunity, in one year of my commencement, I will add two more vehicles to my fleet, making it six in number and in the subsequent year, I will add another four vehicles making it ten vehicles in my fleet.
Funding needs and offering to the Investor:
The total amount needed for this investment is Seventy-Five Thousand US Dollars ($75,000).
The investment could either be Debt or Equity Investment.
In the case of debt investment, the investor will receive 80% ROI, i.e., 40% in the first year and 40% in the second year.
For equity investment, the investor would share in the profit in the ratio of 60/40, i.e. in the first year the investor would receive 60% dividends and in the second year another 60% dividends on the business.
The business owners will repay loan for this investment opportunity in 2 years.
There are other competitors as it is obtainable in any other business, which includes private/public and government owned transport companies.
My services are very different from the competitors with a commitment to a good service delivery, which entails good pricing, early departure time, well-maintained and comfortable vehicles, a good security management and a well-coordinated and good customer care service.
Meanwhile I will situate my offices/ terminals in a strategic location where there is much business prospect.
I also intend to use a model of Sienna that is not common in our route unlike the very few competitors who use a different model of Sienna, which poses more challenges, and very expensive to maintain thereby serve them in a short run and eventually they lose customer's confidence and patronage.
I am venturing into this business with the full awareness of the market gap and the demand for my service as it is needed on a daily basis because those available ones has never been sufficient to meet the market demand following the ever increasing population in Nigeria in need of this services.
I intend to make money by easing the movement of people, goods and services at an affordable price.
My research have shown that companies who provide good customer services, staff welfare, good management / internal structure, good looking vehicle, early departure time, good looking terminals enjoy more patronage and are successful.
With my well over 15 years of experience in transport business and 5 years at a managerial position, I am bringing innovations to this company with greater expertise.
In less than 2 years, due to my commitment to excellence and good managerial skill, i made the previous company i worked with a top brand in the transport sector despite stiff market competition and limited resources. I also opened new branches for my previous company with over 150 Drivers and Staffs under my supervision.
It is with this wealth of experience, integrity, passion, commitment to purpose and excellence that i bring to bear in this prospective transport company.
We need the funds from this investment opportunity to purchase four Sienna cars, for office rentals, registration with government/ private transport agencies, advertisement and other working logistics.
The cost of one Sienna is $12500
The cost of four Sienna is $12500*4=$50000
Calculations of Earnings:
Daily return of one vehicle =$150.
Daily return of four vehicles=$150* 4= $600.
Monthly return of four vehicles=$600*25=$15000.
NB: The estimation is that the vehicles will work 25days a month to allow for maintenance and other unforeseen circumstances.
Monthly expenses include staffs salaries, vehicle maintenance and miscellaneous expenses for two offices.
Monthly expenses =$1500.
Therefore Monthly Balance for Four vehicles=$15000-$1500=$13500.
Yearly Balance for Four vehicles=$13500*12=$162000.
For this investment opportunity, we will need only one rounds of financing.
Opportunity for the investor
The total amount of loan needed for the start-up of this business is Seventy-Five Thousand US Dollars ($75,000).
Repayment Period and Interest Rate:
We will repay the loan in 2yrs with 80% ROI as interest for Debt investment. For the first year, the investor would receive 40% ROI, and the second year 40% ROI.
While for Equity investment, the investor would receive 60% dividends as interest on the business in the first year and another 60% dividends in the second year.
Looking for similar investment opportunities