Country: Philippines
Industry: Agriculture
Stage: Expansion/Growth
Investment size: $1,000,000 / min. $100,000
ROI: 25% in 1 years
Type of investment: Equity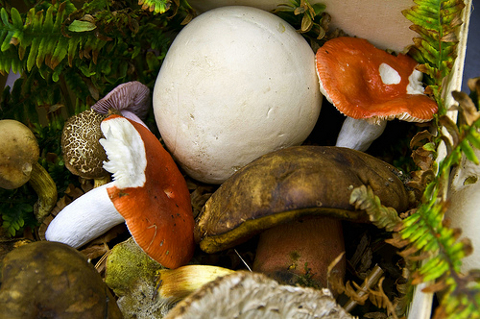 We are seeking equity investors for the expansion of our mushroom production. 25% annual net profit. One year payback period.
Currently, the Philippines rely up to 90 percent on imported gourmet mushrooms for its hotels, restaurants and household consumption, and on raw mats for healthy coffee like ganoderma and agaricus blazei.
The expansion will both address the needs of more fresh mushrooms everyday aiming a yield of 1500 kilos daily and enable us process their by-products.
With a share of 70 percent, China literally owns the entire mushroom production worldwide, employing hundreds of millions workers in the mushroom industry. India with over a billion population is following suit and aggressively competing with China over the quality of mushroom produce. Other Asian players competing within the lucrative industry include Malaysia, Taiwan, South Korea, Japan, Thailand and others. African nations are now racing to improve and acquire new mushroom technology.
Ironically, the Philippines, having huge amounts of agro-industrial waste materials that are absolutely suitable for mushroom production, lags behind the others producing mushroom for its domestic consumption, thus heavily relying on 90% imported mushroom for institutions and supermarkets. It is even shocking to discover that the Philippines under different administrations recognises the acute shortage of mushrooms in the country prompting the mushroom production inclusion in the priority investment list since 2004. However, nothing so far has changed and no huge mushroom investment is known to Filipinos except for the recent grant of Php8M given by the Department of Agriculture for a biotech research institute to improve the mushroom industry.
Waiting for the government to be efficient in addressing the issues would still leave the 90% importation of mushrooms not addressed for even a decade.
Thus, having a complete knowledge and facility for the production of gourmet mushrooms including oyster, shiitake, button, wood ear, Volva, Agaricus Blazei and ganoderma, I am seeking able investors who could see the huge potential of mushroom production to invest in this venture.
We are willing to sit down and negotiate with investors, who are seeking at least 25 percent (negotiable) annual profit for their hard earned money.
We won't be promising a huge profit in return, but only sound, attainable, sustainable and guaranteed return of investment.
There are only 2 known mushroom producers in the Philippines. Unlike them, our materials are and will be all available next door for the next 50 years thus making our production cost even lower. Hence, our price will be much competitive.
We have also find ways to cut 50 percent of the cost for oyster mushroom productions.
With so much dependency of mushrooms from abroad, the project can easily fill the gap for the much needed mushrooms for domestic consumption.
The funds will address the need of better and faster production machines which are most from South Korea. No other producers have these kinds of machines which will give as added advantage over cost of production and quality/price of produce.
Opportunity for the investor
The investor will have their investment back at the end of the year plus a 25 percent earned profit.
At any rate, we can negotiate with the valued investors for more conducive and viable options which will benefit both of us.

Image source: Flickr CC, Author: Franklin Hunting
Looking for similar investment opportunities