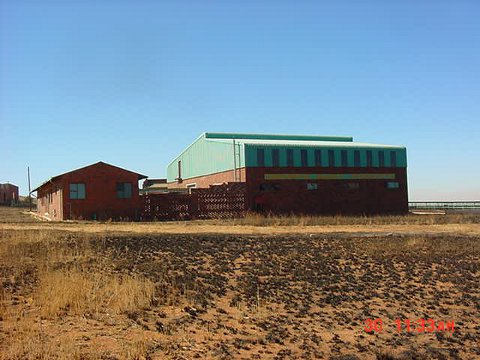 I own land which I would like to use for poultry farming. I also possess commercial buildings suitable for poultry processing. I'm seeking investors to start up broiler houses and process poultry for export on contract.
Poultry production in South Africa is presently extremely viable. We seek to become involved in the growing and processing of broiler chickens. Extensive land and buildings are available for huge production including feed creation. This is the No. 1 selling meat product in our country and Africa. The demand keeps growing and cannot be saturated.
Investments will reap a return within the first year if not sooner. Our present land and buildings have a value of about $ 1 million and are freehold. We seek JV partners/investors. Existing breeding houses are rapidly expanding and growing still since 2009.
• No rental fees on land for the 1st year;
• Adequate space for setting up poultry structures;
• There is hardly competition as the existing big players are contracting more and more contract breeders.

The business is simple enough to manage and is not as intense as dairy or other farming practices. Having done this on a small scale for previous employers, it was profitable while little marketing was done. We are good at producing the poultry, branding, refrigeration up to the end product being realised, packed and distributed. We seek new markets to supply on long term contract basis.
South Africa exports best fruit in the world, meat and poultry to follow. I can send email on farm visuals only as entire doc is too big.
New business setup: poultry production.
Investment schedule to be agreed upon with investors.
Opportunity for the investor
We are looking for equity investment with option of later buy out.
We are seeking silent investor or marketing person responsible for dealing with the product moving and funds coming in.
The amount will be paid back over 10 - 15 years.
Return on investment will be at least 25%

Looking for similar investment opportunities