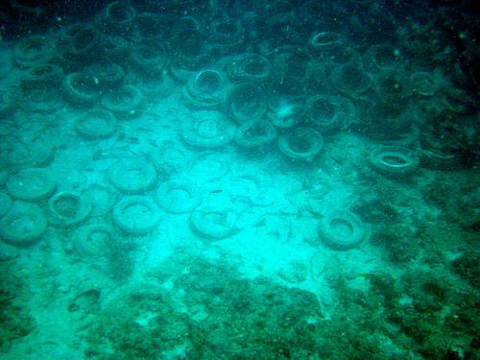 The company will remove and recycle waste, sell the recycled materials and apply conservation and sustainable development programs.
Desolate Greens will focus on the niche market of desolations, abandonments, ruins and forgotten infrastructures. We will also focus on ship breaking, as well as rail and plane recycling, though our scope of business will transverse these being inclusive of factories, artificial reefs, wreckages, etc. focusing on demolitions/removal, recycling and conservation.
Desolate Greens will focus a very simplistic operational vehicle:
1) Demolish or remove any form of product that could be recycled for profit generation within any given project or location by working together with job creational and similar non-for-profits.
2) Sell the recycled materials to predetermined buyers
3) Implement a conservation program with the intention of re-implementing agricultural resources so that self-sustaining small crops can be implemented and governed to partner organizations and persons as part of a for profit venture.
For an idea of the scope of business Desolate Greens aims to take on, any search engine search of the following terminology will be sufficient: desolates, abandonments, ruins, dismantling yards, forgotten and derelict infrastructures.
Desolate Greens, as mentioned, will focus on a specific niche market currently not governed by any known entity/business, although mention has to be made to current ship breaking, plane recycling and train dismantling yards scattered world wide.
Although Desolate Greens will penetrate this above mentioned market segment, there will be a portion of this market that Desolate Greens will create and thus will lead the way forward.
Desolate Greens will also be distinguished from other businesses as our full-time work force would be kept on a minimum, and our strengths will be in our networking with specifically not for-profits and job creation organizations. We also plan on building a green network with similar organizations and businesses, as well as a future conservation school where pupils can have hands-on learning and acquire an accredited certificate/diploma with specific emphasis on conservation. We also, as part of our strategic partnerships, have built a communication bridge with UNEP and would propose our services to UNESCO and bee the official organization to tend to our target markets within their 911+ listed sites. We also have the idea of proposing a television program on National Geographic because of the unique nature of Desolate Greens' business model.
Looking for similar investment opportunities