Country: Zimbabwe
Industry: Agriculture
Stage: Start-up
Investment size: $200,000 / min. $150,000
ROI: 3% in 3 years
Type of investment: Debt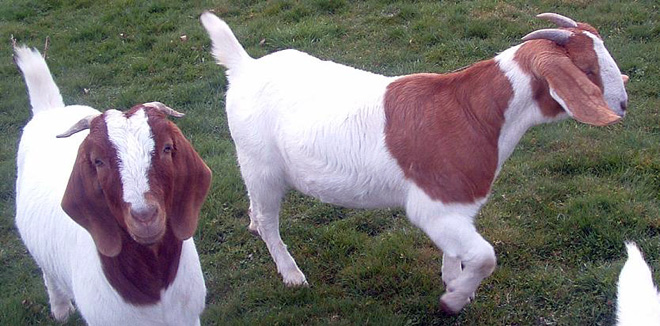 UAE market for Boer goat will change from being primarily full bloods to hopefully larger scale commercial projects involving crossbred Boers.
Our farm requires funding for a Boer goat project with expectations to export the meat to United Arab Emirates as the demand for the meat is high.
We would like to buy and breed Boer goats and also construct an abattoir for the slaughtering of the goats. This is a lucrative business as the demand for Boer goats is high and we would like approximately 250,000 to buy the oats and to construct the abattoir and also the transportation of the meat to other countries for export.
The investor will get 60% shares and will enjoy the yearly profits until the farm can pay back the money with interest. The farm requires 3 years to pay back the investor.
Interested investors in this opportunity can contact us on Merar.
We have one of the best Boer goat farmer with vast experience and using his expertise, we will be able to stand out from the few Boer goat farmers in Zimbabwe. We also have a big farm that can accommodate around 5,000 goats at a time.
The UAE has high demand for Boer goat especially when EID (Festival of the Birth of the Prophet) is around the corner we will tactfully breed the goat to make sure when EID comes our goat meat is in circulation in UAE as prices normally rise each time the EID happens.
1 goat weighs around 40 kg with prices during EID ranging from US$600 per goat.
The Money is required to buy goats for breeding and also to build an abattoir and equipment for the processing of the meat for international export.
We propose to buy 2000 goats in the first year and breed them and increase the goats in the next year up to 5,000 goats including the offspring.
Opportunity for the investor
We would like a funding of US$250,000 and expect to pay back the amount within 3 years of operation with a 3% interest and 60 percent share to the investor. The investor should be a silent investor.
Looking for similar investment opportunities