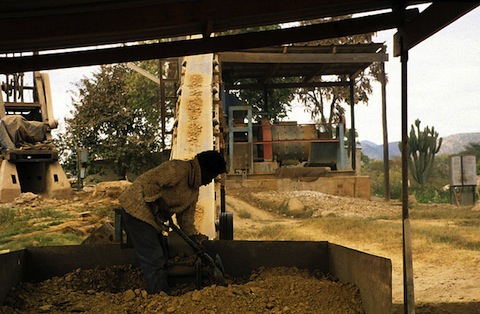 I have access to mining claims of any quantity. I need an investor in the mining venture to help with the capital and machinery. The desired capital investment is $35000
I can acquire gold mining claims and other precious minerals diamond chrome cooper antimony gem stones, these minerals have a ready market and are very profitable.
Mining is self sustaining and turn out good once operations commence.
The initial investment is between $25,000-35,000 on small scale mining and pay back is in the first 3-5 months full amount can be paid back.
Interested investors can establish contact with me on Merar.com.
Mining has no real competition because it has a ready and available market and it is profitable.
Small-scale mining in Zimbabwe is composed of the formal small scale subsector in which more than 20,000 claims are registered in accordance with the provisions of the Mines and Minerals Act, and the informal small-scale and artisanal operators, numbering in excess of 350,000, who are primarily unregistered panners and diggers. Gold is the most widely exploited mineral, although a number of minerals such as chromite, emeralds, industrial minerals, tantalite and tin are also exploited in the country. (Lyman Mlambo. small-scale mining in Zimbabwe, 2009).
The small to medium scale gold mining sector is looked at in terms of economic significance, mining methods, processing techniques, government support and legislation. The sector has remained of great economic importance since the pre-colonial times, especially in terms of its contribution to national output, employment, and poverty alleviation.
According to Maponga (2003), the definition of small-scale mining as applied in Zimbabwe includes both formal and informal operators, mechanized and semi-mechanized miners of varying sizes in terms of production, labor and capitalization. Most of Zimbabwe is covered by Archaean granite greenstone terrains, which contain most of Zimbabwe's gold and diamonds. (Ngonie Mudekunye, Financial Opportunities)
According to the Zimbabwe Miners Federation, which represents small scale miners, the number of small scale miners operating viably in the last decade has not been more than 40%.The organization attributed this to the lack of equipment with most, miners using wheel barrows, shovels and handheld hammers for gold ore extraction activities. Mining equipment such as air compressors, jack hammers, submersible pumps and other machines can be used to increase production output. Purchasing these equipment is expensive, thus out of reach to most small scale miners. This paper attempts to analyze the current gold mining activities in the country with a view of identifying business opportunities in the sector.
Precious minerals have no set price their price depends on the world market it varies on an everyday basis and profit is guaranteed in mining. I am currently running a small gold claim.
The funding is needed for working capital and purchase of machinery, transport hire, and purchase of materials.
Opportunity for the investor
The investor will be a silent partner with a share/dividend of 70% from the mining output an full initial investment paid back in the first 3-5 months of operation.
(CC) Image courtesy of Kevin Walsh.
Looking for similar investment opportunities